Simple Cremations,

​Service Beyond Expectation.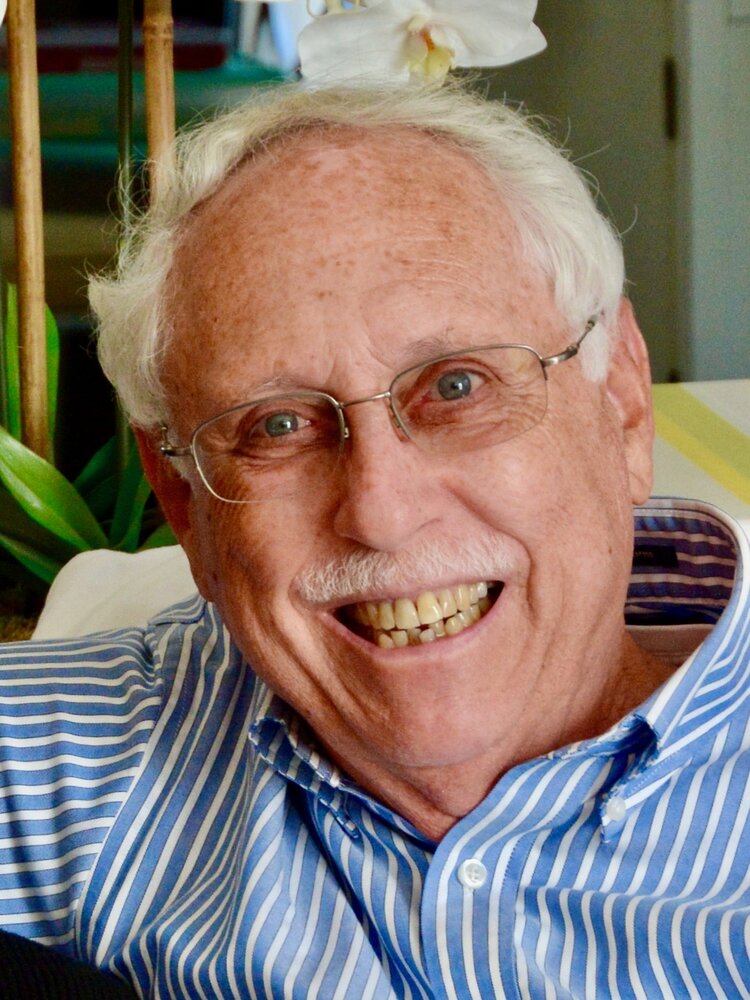 Memorial Service
9:30 am - 10:30 am
Saturday, January 14, 2023
Grace Baptist Church
12 Van Buren Street
DOLGEVILLE, New York, United States
Reception with coffee and refreshments in the church's fellowship hall following the service.

Get Directions
Donations, in lieu of flowers:
In lieu of flowers, memorial contributions may be made to either: Trout Unlimited (https://gifts.tu.org/donate2) or the Dolgeville Food Pantry (mail check payable to Dolgeville Food Pantry, 21 North Helmer Ave., Dolgeville, NY 13329).


Obituary of Van Dyke Billings, Jr.
DOLGEVILLE - Van Dyke "Van" Billings, Jr., 76, of Dolgeville, NY, and formerly of Southbury, CT, passed away December 3, 2022, of complications from the flu. Van was born in Brooklyn, New York, in 1946, the first child of Van Dyke "Budd" Billings, Sr., a creative director for greeting card companies, and Kosma (Duhamel) Billings, a visual artist and high school art teacher. He grew up in River Edge, New Jersey and attended Cornell University where he received a Bachelor's degree in Animal Behavior and Neurobiology in 1969 and a Master's degree in Marine Biology in 1971. His best discovery in graduate school was a chance encounter with his future wife, Janet Aldo, whom he met when he ventured out of his own lab to weigh a fish at the lab down the hall. They married that same year, on March 21, 1970, at Cornell's Sage Chapel, and honeymooned in the Caribbean during spring break. Van initially worked as a quality control engineer for National Cash Register (NCR), but, in 1977, after witnessing a work-related fist-fight between coworkers, he decided to leave the corporate world and started selling real estate in Ithaca instead. Van and Jan had their only child Van Dyke "Trey" Billings, III in 1975, and moved to CT in 1980 to be closer to Jan's family, eventually settling in Southbury. Van continued his real estate career, first as an agent and then as a broker, selling over $370 million dollars in real estate and receiving national recognition for his accomplishments. He was humble and gracious in his personal life, but he didn't shy away from self promotion in his professional life, once running a successful marketing campaign featuring signs all over town that said, "Van's my Realtor." In 2006, Van and Jan moved to Dolgeville, New York to tackle new challenges. He opened a new office and quickly became an expert on selling dairy farms, land, waterfront properties, and "camps." He learned how to close a deal with Amish farmers who don't have cell phones or fax machines and how to convince clients that wearing snow shoes is not optional when walking land in the winter. Van sold several historically significant properties in and around Little Falls, including the Masonic Lodge, Overlook Mansion, and the Jacob Zollar Mansion. He also contributed to the economic development of the region by selling a number of significant commercial properties — such Seeley Island and Hansen Island (home of the former Redco Foods factory and the Salada Tea factory) and the Dolgeville Mill (previously home to the Daniel Green Slipper factory) — often to owners who planned to breathe new life into those historic spaces. In 2018 Van was given the prestigious "Realtor Emeritus" status for his service to the National Association of Realtors, NY State Association of Realtors, CT Association of Realtors, and 5 local Boards of Realtors. Van Billings Real Estate will remain open and is in very capable hands. Brittany Serow, who has been Van's licensed assistant for over four years, will be the agent who is primarily responsible for Van's existing listings and any ongoing negotiations. Van's wife, Jan, will take over as Owner and Manager. Van was an avid fisherman and a nature lover, so one of the best parts of his job was the opportunity to enjoy the beauty of the southern Adirondack region as he drove from one appointment to the next. He always kept a fishing rod in his Jeep so he could stop and fish in streams and ponds along the way. He also loved growing blueberries and vegetables in his garden at home. As a child, he spent summers with his grandparents on Copake Lake, New York, where he learned to waterski, and also spent time with relatives in Stowe, Vermont, where he developed a love of all things maple. Van's deep personal faith, which he shared with his wife and son, sustained him during the many vicissitudes of life and the complexities of aging. He attended Faith Bible Church in Ithaca and Newtown Bible Baptist and served faithfully for many years as a deacon at Southbury Baptist Church. Van is survived by his devoted and loving wife of 52 years, Janet Lois (Aldo) Billings; their son, Van Dyke "Trey" Billings, III; Trey's wife, Elisa; their two children, Claire and Natalie; and his sister Evette Biavaschi. Cremation has taken place through the care of Simple Choices, Inc. A memorial service will be held Saturday, January 14th, 2023, at 9:30 AM, at Grace Baptist Church, 12 Van Buren St Dolgeville, NY 13329, followed immediately by a reception with coffee and refreshments in the church's fellowship hall. In lieu of flowers, memorial contributions may be made to either Trout Unlimited (https://gifts.tu.org/donate2) or the Dolgeville Food Pantry (mail check payable to Dolgeville Food Pantry, 21 North Helmer Ave., Dolgeville, NY 13329). Fond Memories and Expressions of Sympathy may be shared with the Billings Family, online at: SimpleChoicesCremation.com


Share Your Memory of
Van Dyke