Simple Cremations,

​Service Beyond Expectation.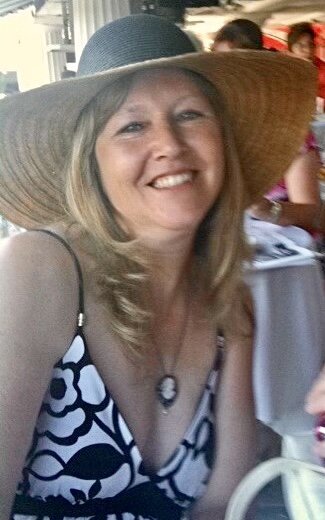 Celebration of Life - May 2023
A celebration of life will be held in May, the month of her birth.
Donations, in lieu of flowers:
Those who would like to honor Annemarie's legacy may make donations payable to: CRBRA and mailed to: 10 Old Plank Road, Clifton Park, NY 12065 for the Annemarie Mitchell Memorial Scholarship, administered by Professional Women in Building of NENY to benefit women in the building trades.


Obituary of Annemarie Mitchell
STILLWATER - Annemarie Mitchell, 65, of Stillwater and formerly of Niskayuna, passed away Thursday, December 29, 2022, surrounded by love, following her yearlong battle with cancer. Annemarie was a brilliant, passionate, and dynamic woman. Her buoyant spirit lit up every room. She valued her friendships, becoming like family to many. A talented artist, skilled and inventive craftswoman, her creativity flowed in both her personal and professional life. She was an avid world traveler and voyaged to Scotland, England, Ireland, and Australia to celebrate her heritage and visit family overseas. She loved an adventure and made many other journeys, including a memorable trip to China to study the oldest timber frames in the world. Annemarie was a pioneer for women in the building trade for over 30 years. As the co-founder and president of Legacy Timber Frames, she designed unique custom homes, public spaces, and other structures throughout the Capital Region, New York State, and the country. She served as a board member for the National Association of Home Builders as well as the Capital Region Builders and Remodelers Association. As a founding member and Chairperson for Professional Women in Building of Northeastern New York, Annemarie encouraged and supported women in the residential building industry her entire career. She was a strong leader and mentor to many, and will be missed by all. If you asked any of her colleagues, they would say her life's work was her business, but if you asked Annemarie, her legacy was her children. Annemarie raised her three sons to embrace their own creativity, nurtured their imagination, and always challenged them to know their own strength. Annemarie was predeceased by her mother, Marjory, and is survived by her three children, Chris, Eric, Shane, and their partners; siblings Alison, Amanda and Andrew, parents Robert and Elizabeth, her business partner Dan Roseberger, and many other loving family members and friends. Those who would like to honor Annemarie's legacy may make donations payable to CRBRA and mailed to 10 Old Plank Road, Clifton Park, NY 12065 for the Annemarie Mitchell Memorial Scholarship, administered by Professional Women in Building of NENY to benefit women in the building trades. A celebration of life will be held in May, the month of her birth. Cremation has taken place through the care of Simple Choices, Inc. From the bottom of their hearts, Annemarie's family would like to thank her close friends for all their ongoing love and support. And to Valleri James, who was like a sister to her, to you we are forever indebted. Fond Memories and Expressions of Sympathy may be shared with the Mitchell Family, online at: SimpleChoicesCremation.com


Share Your Memory of
Annemarie