Caring for People, Making a Difference.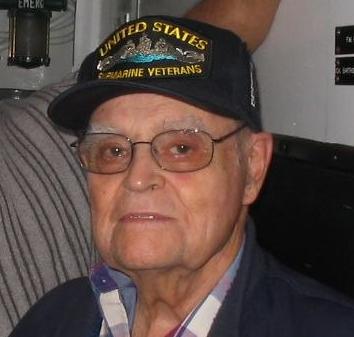 Obituary of Charles K. Bartholomew
Charles ("Black Bart")Kane Bartholomew, age 92, died May 18, 2012 at home, surrounded by his loving family, after a long and fulfilling life. Charles was born in Houston, TX on January 18, 1920 to the late Harold V. and Thalia K. Bartholomew, both natives of Queens County, NY. An offspring of German immigrants of the late 19th century, he received a bachelor's degree in civil engineering from Rice University in Houston, TX in 1943- immediately enlisting in the U.S. Navy and served as an officer in the submarine service during WWII. He participated in 4 war patrols in the southwest pacific theater aboard the U.S.S. Pampanito- still docked in San Francisco Bay today. In addition to its sinking of 6 Japanese war vessels, the Pampanito was noteworthy for the rescue of 73 British and Australian prisoners-of-war from a sunken Japanese transport vessel, an action that has been documented several times on television. Mr. Bartholomew was awarded the letter of commendation from Admiral Chester Nimitz for his role in the care of these survivors. After the war, Mr. Bartholomew worked as a general contractor in Texas before returning to NY state. Mr. Bartholomew was employed as a professional engineer in the Structures Subdivision of the New York State Department of Transportation for over 30 years, retiring in 1979 as Assistant Deputy Chief Engineer, responsible for the design of bridges by department staff and consulting engineers. He was a member of the NY state Association of Transportation Engineers and of the U.S. Submarine Veterans of World War II and U.S. Submarine Vets, Inc. He was predeceased in 2002 by his beloved wife, Katharina, who gave him love, comfort, encouragement and happiness for almost 50 years, and by his loved son George Bartholomew in 2009. He had one sister, Thalia Hathaway of Montclair,NJ, who died in 2005. He is survived by 3 daughters; Deborah King ( Fred Hansgen) of Lenoir,NC; Melinda Bartholomew- who has lived with him since 2011 and been his lifeline to independence and the ability to stay in his own home; Carolyn (Stan) Koziol of Wrentham, Ma.; also by one son- Charles (Angela) Bartholomew Jr. of Canandaigua, NY. He is also survived by 8 grandchildren who loved their "Papa" unconditionally; Alena King, Katie (Koziol) Pisani, Andy Koziol, Derek Koziol, Danielle (Bartholomew) Lyon, Diane Bartholomew, Charles D Bartholomew and Nathan Bartholomew. He has two great grandsons, Roman and Spencer Pisani, who thought he was the coolest ever. He had the love of several nephews and a niece from his sister Thalia. Charles and Kitty, along with their 5 children, enjoyed spending their vacations by camping, particularly relishing the seacoast of Acadia National Park, Maine- where they visited at least 10 times. In later years they enjoyed traveling all over, including several trips to Germany- visiting Kitty's relatives, and several trips to the western United States and Canada , where they bathed in the spectacular beauty of the national parks of both countries. He shared this love of travel ( oh the planning that went into these trips!) with his children, taking several trips in later years with them- just recently to Utah, Hawaii, several reunions to his submarine in San Francisco Bay, Gettysburg and Washington, DC. He would think nothing of suddenly saying- " I think I will go drive to North Carolina to see Deb and Lindy". Charles could fix just about anything or devise some clever device that would do the trick. Many long hours were spent in the mysterious cellar workshop where any number of clever creations came out of. He was a lover of gardening and the outdoors- knowing many bird names by the sound of their call and the Latin names of many plants. Beautiful flowers in all the seasons were the trademark of both his wife Kitty ( Oma) and himself. Over the years, he introduced several rare tree specimens into his own yard. Fiercely independent and more than a little stubborn, his love of life and joy of family and friends was truly an inspiration to everyone's life that he touched. He will be sorely missed and fondly remembered. We would like to thank Hospice of Albany County for their care and support in his final months. Joined together forever as he wished- both his and Katharina's ashes will be scattered in Acadia National Park and buried at Saratoga National Veteran's cemetery with their son, George. A private celebration of his life for family and friends will be held at a later date. Please leave a comment if you would like to be notified when the date is scheduled. An inurnment ceremony will be conducted on Friday, July 27th at 12 Noon at the Gerald B.H. Solomon Saratoga National Cemetery. A memorial gathering will then be held at 3 pm at the family home, 3 Malpass Avenue, Albany, NY 12203.
To plant a tree in memory of Charles Bartholomew, please visit Tribute Store
Services for Charles Bartholomew
There are no events scheduled. You can still show your support by planting a tree in memory of Charles Bartholomew.
Visit the Tribute Store
Share Your Memory of
Charles