Simple Cremations,

​Service Beyond Expectation.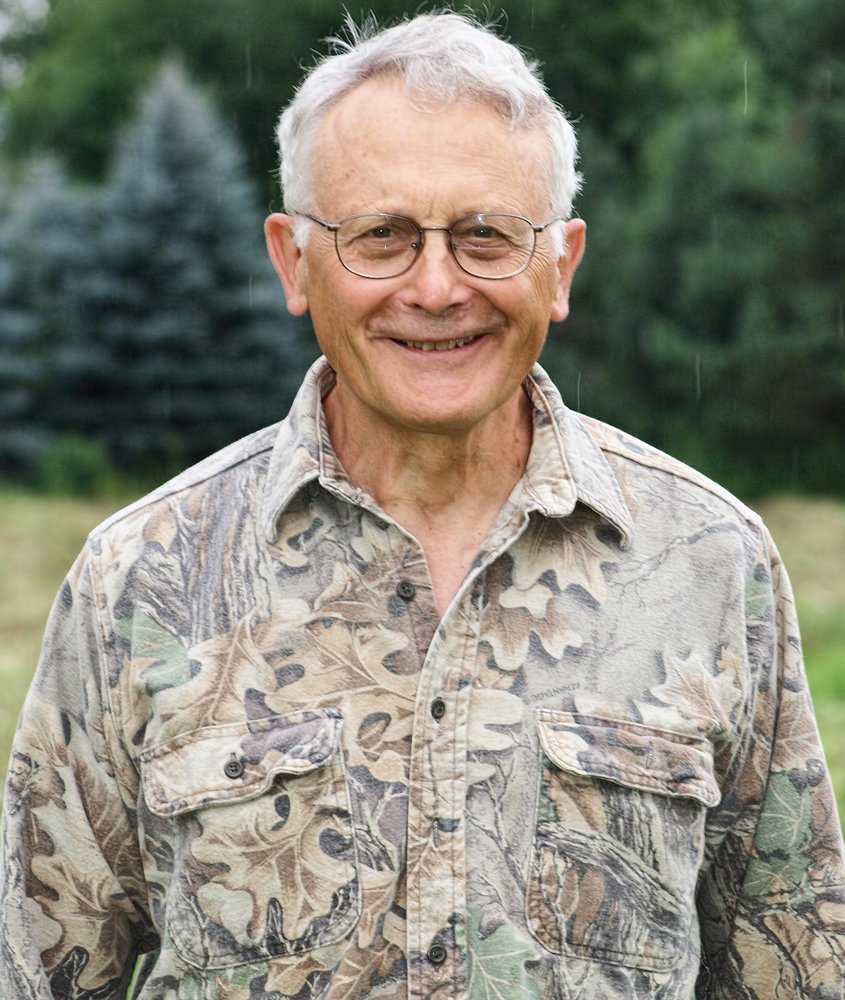 Celebration of Life
A celebration of John's life will be held at a later date.


Obituary of John Roger Jeanneney
April 7, 1935 – July 5, 2021 BERNE- After several years of declining health, on July 5, 2021, John Jeanneney passed at his home in Berne, with his family by his bedside. He was 86. John moved to Berne, Albany County, NY, in 1999, after a 31 year career as a history professor at Hofstra University on Long Island. He had previously lived in Clinton Corners in Dutchess County. He had always liked to say that he was a "country boy" despite his academic background at Dartmouth College and then Columbia University where he earned his PhD in 1969. He did not allow himself to be addressed as "Doctor" except in strictly academic situations. While he loved history, he loved dogs more, and was much better known in the dog and hunting world than the academic arena. He was "born to track" wounded big game just like the dogs he bred with his second wife Jolanta. Named "Jean Roger" at birth in 1935, John was actually born in Neuilly-sur-Seine, a Paris suburb, France, to an American mother, Janet Woodbridge, and a French father, Jean Paul Jeanneney. His parents were affluent, economically and socially, and the family lived a good life. The upcoming World War II changed everything, and Janet with her children, John, and his younger sister Jo-An Marie, moved back to the United States. His early childhood spent in France helps to explain why so many of his life interests, both academic and tracking-dog related, were adaptations of European ideas to American situations. One of his life-long passions was gardening. He was just six years old when he dug out a yard square garden from the sod of an abandoned field and planted it all by himself. Later in life he asked himself "Was gardening in my genes, inherited from my peasant ancestors who lived in the Jura Hills of eastern France?" At age seven, while living in Connecticut, he began to go fishing on his own. He would dig two or three worms, grab his fishing pole and walk down the road to an old mill pond a half mile away. Another stirring experience of that time was seeing a small herd of whitetail deer in the woods. This sight left a long lasting impression. He spent most of his youth, from third grade to college, at New Paltz, NY, on an 85 acre farm of his grandfather Charles Kingsley Woodbridge (C.K.) who was a CEO of Dictaphone Corporation. He attended the public schools and spent a great deal of time in the woods and fields. C.K. was like a father to John, and he was the one who financed his education at Dartmouth and Columbia. It was at New Paltz that dogs entered John's life. Someone abandoned a Rat Terrier nearby, John took her in and named her Spot. She slept on John's bed and together they hunted rats and woodchucks. When he progressed to coon hunting with bigger dogs, Spot tagged along. His memory of Spot included seeing her grab a coon in the rear and get hoisted ten feet off the ground as he climbed a tree. "You gotta be tough" – this was John's mantra throughout his life. Coon hunting became a big thing in his life, and he dreamed of growing up to be a coon hunter. John's father arrived from France in 1946, and was disappointed that his son had forgotten his native French. He made sure that they spoke the language while together. They had long discussions in French, which stimulated John's intellect and prepared for his coming years at Dartmouth. Jean Paul was an ex-cavalry officer, and he bought his son a sturdy Indian horse Mohawk from North Dakota. Mohawk and John explored the rough hiking trails of the Shawangunk Mountains by New Paltz. John, "boy of the woods", was doing well academically. At Dartmouth he majored in geology because it could lead to a job, and because he loved understanding the landscape topography. He was also inspired by English and American literature, and ended up just one course short of being a dual major, Geology/English. He was a good runner, and ran cross country and track for two years at Dartmouth before giving it up to concentrate on his course work. He graduated from Dartmouth in 1957, and went to work as an exploration geologist for Bear Creek Mining Company. He was stationed in the Adirondack Mountains of northern New York State. The next year the mineral exploration project was shut down, and John found himself unemployed. He attempted to enlist in the army with the intention of going to the army's language school to become a translator. He was turned down because of his near-sightedness. Following the rejection by the army, he spent a year in Paris, living at his Aunt's apartment. It was a transformative experience, and when the year was over he decided to go to a graduate school in the United States. John was accepted by Columbia University, where he has received his Master's Degree and the Ph.D. in modern European history. His doctoral dissertation was on "The Evolution of a National Forest Policy in France, 1827-1960." John received a Fulbright Grant, and was able to do his research and study at French National Forestry School. In France he participated in hunting activities, and for the first time witnessed the use of tracking leashed dogs. There he also saw a European type of the Dachshund – a lighter working Teckel. When he came back to the United States, he brought Carla vom Rode, a German Teckel, with him. In February 1961 John married Mary Lou Baas who was a librarian. John and Mary Lou had two children – Emilie was born in March 1966 and Paul in December 1967. For 31 years John taught at Hofstra University on Long Island, where he was given tenure. In 1970 the family moved from Wantagh to the very rural village of Clinton Corners in Dutchess County. It was a 100 mile drive to Hofstra where John stayed four days a week, teaching long hours, and sleeping in the house of a friend. But at least he was living in the country! John liked to refer to his "double life" which involved several academic publications and a popular Pictorial History of Dutchess County. The other part of his double life was with his dogs in the woods and fields. In the 1970s, while hunting, John had wounded a deer that he was unable to find. He was profoundly disturbed by this, and realized that this loss would not have happened in Europe; he already owned dogs of a breed that was used to track wounded animals in many European countries. He applied to the New York State Department of Environmental Conservation for a research permit to determine whether the idea of leashed tracking dogs would be useful in New York State, and whether the public would accept this "strange and radical" practice. Any use of dogs in deer hunting was illegal at the time not only in New York State but throughout the northern part of the USA. It was a hard sell, but in 1975 the NYSDEC gave John the research permit. In 1977 Hans Klein was added to the permit, and a year later Don Hickman followed. The three men formed Deer Search, which was incorporated in September 1978. The Deer Search concept spread through national publications, and finally legalization of leashed tracking dogs in New York took place in 1986, largely through John's efforts. John has always considered this legalization as one of the most important accomplishments of his life. In 1999 John and his second wife Jolanta moved to a rural Berne in Albany County. They have lived on a 34 acre farm property that was ideal for breeding and training wirehaired dachshunds out of European hunting lines. Once John retired in 2000 he finally could focus exclusively on his passion full time – tracking wounded deer for hunters, promoting the idea on a national scale through writing and workshops, and breeding Teckels according to the German standard for tracking/hunting purposes. He spent 41 years searching for over 1,000 wounded deer and bear. In most cases when he did not recover the deer, he was able to establish that this animal was not mortally wounded and would survive. In the 2000s, the publication and strong sales of John's self-published books, Tracking Dogs for Finding Wounded Deer and Dead On! played a large role in the expansion of the use of tracking dogs across the United States. As of 2021 it is legal to use tracking dogs in recovery of wounded big game in 43 states. His adaptation and development of the European tradition of finding wounded game with dogs was the accomplishment John was most proud of over the course of his "long and very good life", as he described it. There has been an incredible outpouring of love for him on social media following the announcement of his death. A friend said "John was a man with a passion. He lived his passion, and shared his passion, and ignited the passion in others". And another quote: "The positive domino effect continues as more areas legislate wounded game tracking. He has impacted countless dogs, handlers, States, Provinces, and communities. He has directly or indirectly helped thousands of big game animals be found for hunters. And, he has inspired the tracking organizations that lead all over North America." In 2017 United Blood Trackers hosted their annual event in Berne, NY. During the banquet John gave a short speech and said: "The relationship between a tracker and their dog is special, it is not one of command and obey. The dog is neither tool nor toy, you are partners giving each other advice. Each brings something to the work that the other doesn't have and cannot do alone." It sums up well John's stand on partnership of a handler and his tracking dog, based on their relationship. His outstanding contributions to the sport of hunting and conservation led to John's 1994 induction into the Sports Museum of Dutchess County and his 2012 induction into the New York State Outdoorsmen Hall of Fame. John was proud of his children from his first marriage. He is survived by his son Paul and daughter Emilie Dupont, and their spouses, Marilyn and Ron, respectively. He has two grandsons as well, Sam (20) and Ben Dupont (18). His deepest love was for his soul-mate and second wife of 26 years, Jolanta. She brought John and his passion for finding wounded game into the 21st century. Through the internet and by editing and publishing three versions of his book on the subject, Jolanta made John a well-known figure among hunters and trackers across America. He will be deeply missed by his wife and small family, many friends, and thousands of hunters and trackers who knew him mainly through his books and dogs. In lieu of flowers, the family appreciates donations to: United Blood Trackers where a special fund In Memory of John Jeanneney will be used to help legalization of tracking dogs for wounded big game recovery in remaining states (United Blood Trackers, PO Box 120, Neshkoro, WI 54960), or to The Community Hospice Foundation, 310 S. Manning Blvd., Albany, NY 12208. A celebration of John's life will be held at a later date. Arrangements are under the direction of Simple Choices, Inc. "The Cremation Service" To leave a special message for the family, please visit: SimpleChoicesCremation.com.


Share Your Memory of
John