Simple Cremations,

​Service Beyond Expectation.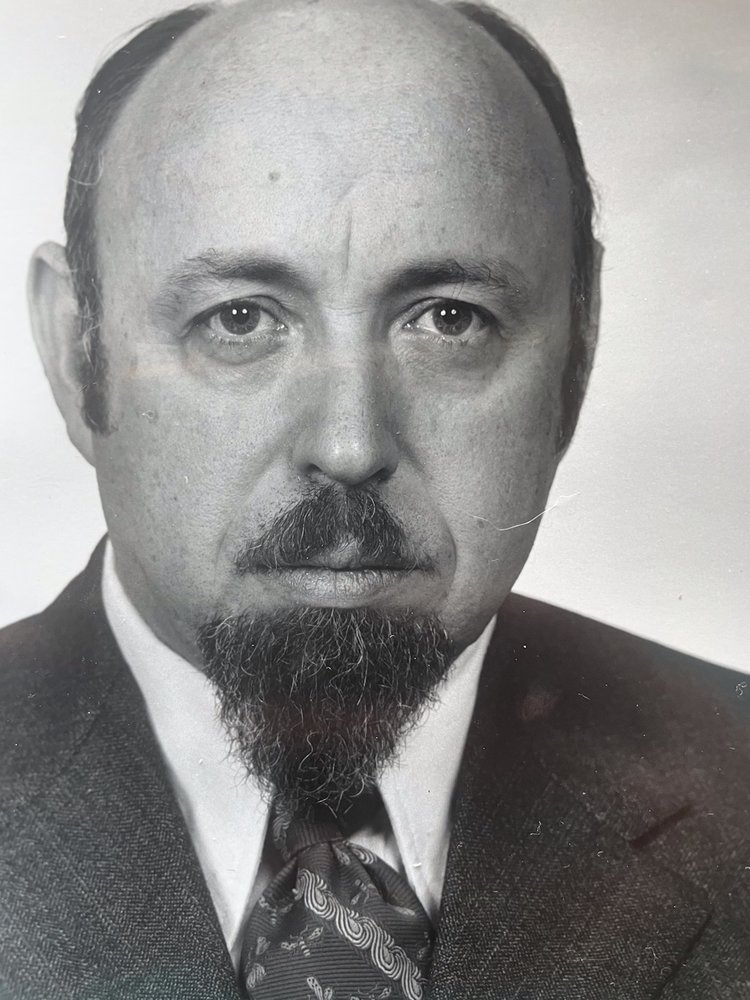 Celebration of Life
4:00 pm - 7:00 pm
Sunday, July 11, 2021
The Point
1100 Madison Avenue
ALBANY, New York, United States
518-729-5383

Get Directions
Streaming @ 5PM EST
Come raise a glass, share a memory, and celebrate his full life. Streaming online beginning at 5pm EST. If you would like to say a few words but can not attend please contact Michelle@overit.com. We will stream you into the celebration.
In Lieu of Flowers
In lieu of flowers, contributions to the charities selected by Hans are encouraged: For the dogs: nycsecondchancerescue.org For the humans: justgiving.com/prisonreformtrust


Obituary of Hans Toch
ALBANY- Hans Toch, a towering figure in the academic discipline of criminology and criminal justice, died June 18, 2021 at his home in Albany, New York. Born April 17, 1930 in Vienna, Austria, Toch escaped the ravages of the holocaust, emigrating initially to Cuba and then to the United States. He earned his B.A. at Brooklyn College in 1952 and his Ph.D. in psychology at Princeton in 1955. He served in the U.S. Navy, and was a Fulbright Fellow in Norway, a visiting Lecturer at Harvard, and a member of the psychology department at Michigan State University before being recruited in 1967 as a founding faculty member of the School of Criminal Justice at the State University of New York at Albany, the first program in the country to confer the Ph.D. degree in criminal justice. Toch remained on the faculty at the University at Albany until his retirement in 2008, attaining the rank of Distinguished Professor and mentoring countless students and junior faculty members over the course of his lengthy tenure. Toch's scholarship reflected a consistent humanistic bent and a concern for representing the viewpoints, understandings, and humanity of the subjects of his writings: offenders, police officers, the incarcerated, and correctional officers. He authored more than 30 books including such classics as Violent Men: An Inquiry Into the Psychology of Violence; Living in Prison: The Ecology of Survival; and Stress in Policing. He received the August Vollmer Award from the American Society of Criminology in 2001, and in 2005 he was recognized with the Prix DeGreff award for distinction in clinical criminology by the International Society of Criminology. He was a fellow of the American Society of Criminology and of the American Psychological Association, and in 1996 served as president of the American Association for Forensic Psychology. Throughout his academic career Toch touched legions of friends, colleagues, and students, who remember him for his unique combination of commanding intellect, compassionate humanitarianism, and unflagging good humor. Among their memories are his doting fondness for his pet dogs, his booming laugh and, until forced to relinquish them, his ever-present cigars and their malodorous fumes. His opinions, frequently fueled by righteous indignation about perceived injustices, were unfiltered and issued loudly, without apology and with supreme self-confidence. As an obsessional and expert collector of antiques and art, Toch enjoyed nothing more than death-defying drives (automotive skills were not among his strengths) to remote, country antique stores to browse for Shaker furniture or porcelain dogs and good-naturedly haggle with the owner over "extortionate" prices. He cultivated the image of a curmudgeonly grouch, but all who came to know him soon discovered the heart of gold that lurked beneath the ostensibly gruff exterior. For his many friends and colleagues, Hans is fondly remembered for his brilliant intellect, his ineffable buoyancy, quick wit, eloquent prose, and his unfailing commitment and enduring contributions to rigorous social scientific scholarship and social justice. Craig Haney, Professor of Psychology at the University of California Santa Cruz, observed that Toch "literally invented the field" for which he is best known—the psychology of imprisonment. "No psychologist had ever written so insightfully about how being confined in prison profoundly affected a person and no psychologist had ever addressed these issues with so much sensitivity and humanity. Hans was a true mentor to me and countless others, someone who was incredibly generous with his time, and who unselfishly shared his biting wit and unmatched wisdom (usually in equal measure). Hans leaves a wonderful legacy of knowledge behind, yet his passing is a truly immeasurable loss." Michael Gottfredson, Chancellor's Professor at the University of California Irvine, described Toch as "the rare scholar who has truly made foundational contributions to multiple fields of thought: from Violent Men and Stress in Policing to his work on prisons. Countless individuals have been influenced by his masterful work, by witnessing his enviable principles in action, and by learning from his model of courtesy, politeness and respectful scholarly interaction." Terence Thornberry, University at Albany Distinguished Professor Emeritus, described Toch as "one of the most generous and helpful colleagues I have ever known. He had a gruff, growly exterior that struck fear into the hearts of students, colleagues, and newly minted Dean's alike. But underneath that exterior was one of the world's great softies. Hans had a heart of gold and I never knew anyone who came to him for help that did not receive it. He was a man of opinion, and didn't care who heard or knew about his opinions. And he had that marvelous belly laugh that seemed to shake the entire second floor of the building. Late afternoon conversations with Hans were a joy to behold. Hans was truly one-of-a-kind." Jamie Fellner, former Senior Advisor, U.S. Program of Human Rights Watch, remarked, "Hans was a remarkable man whose wisdom, abiding humanism, kindness, courtesy and generous spirit touched many. I am fortunate I was one of them. He had an old-world charm. He was a true gentleman as well as a scholar, generous to friends and colleagues, a person whose humanism was not confined to the written word, but inspired his life-long work to improve jails and prisons." James Acker, Distinguished Teaching Professor Emeritus at the University at Albany said that Toch's "exquisite style and commanding substance were the hallmarks of his mountain of scholarship over the years, representing scores of timeless volumes and penetrating articles dealing with criminology, policing, and the pains of imprisonment. But his writings can hardly capture Hans's sum and substance. Hans Toch was a man of conscience and good will, of abiding conviction, a man who deeply touched many in many, many ways. He has left a host of treasured reminders of his wisdom and his principled way of being. We will miss him greatly." Shadd Maruna, Professor at Queen's University Belfast, called Toch "a rarest of beasts, a true original, unlike almost any other in the field. He contributed ground-breaking ideas across a range of subjects from the study of violence, to community policing, to the experience of imprisonment. A common thread across all of this work is a belief in involving staff and clients in participatory, democratic efforts at bottom-up change. He pioneered participatory research methods involving prisoners and police officers as both researchers and research subjects, and brought a humanistic voice to the authoritarian world of criminal justice. His work was transformative in the Scottish Prison Service, among other far-flung places, and he adopted Scotland as a second home, largely celebrated through consumption of single malt scotch." Toch is survived by his son Jay Toch, his daughter Michelle Toch Dinsmore, his son-in-law Daniel Dinsmore, and his grandchildren Braydon Hans Louis Dinsmore and Sierra Ann Dinsmore. Michelle and Jay invite all to a celebration of life July 11 4:00-7:00 PM. Come raise a glass, share a memory, and celebrate his full life at The Point (1100 Madison Ave, Albany NY 12208), Streaming online beginning at 5pm EST. If you would like to say a few words but can not attend please contact Michelle@overit.com. We will stream you into the celebration. Cremation Arrangements were entrusted to: Simple Choices Cremation Service, Troy, NY To leave a special message for the family, please visit: SimpleChoicesCremation.com or HansToch.com


Share Your Memory of
Hans