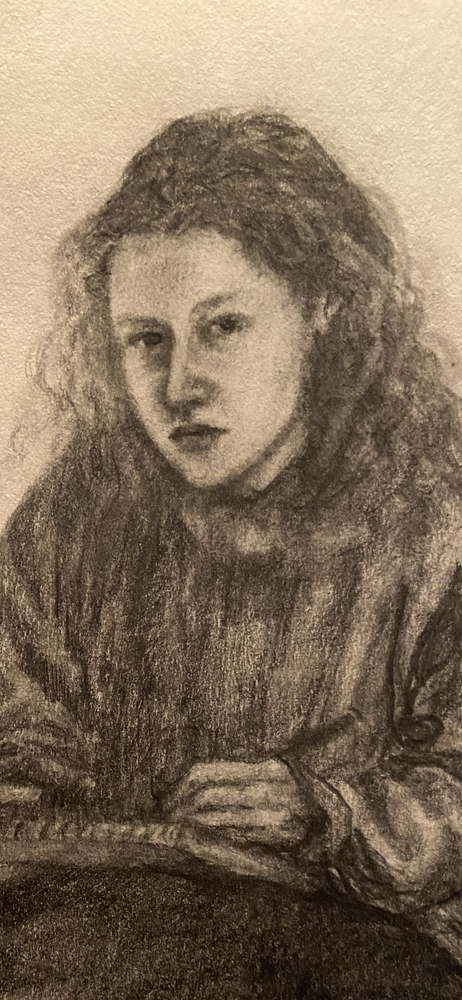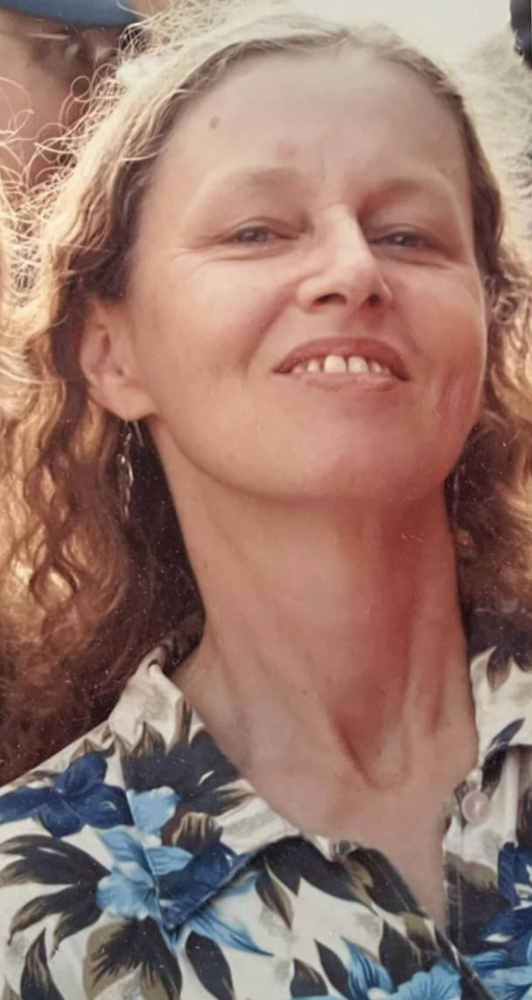 Obituary of Alison Grace Mitchell
Alison Grace Mitchell, 64, beloved daughter of Robert A. Mitchell, M.D., and the late Marjory McCann Mitchell, died Tuesday, August 15, 2023 at Ellis Hospital in a peaceful surrender after long health struggles.
Alison was the gutsiest, fiercest and most loyal and loving of women to her family and friends. She had a wicked sense of humor and a love of language, written and spoken. Her passion for music and art were celebrated by friends and family, who often received her fabulous mixed tapes or beautiful pieces of her art work.
She was an amazingly gifted fine batik and watercolor artist, winning the nationally juried Cooperstown Art Association Grand Prize for a book of ten batik portraits. There now are original batik portraits books of Alison's at Harvard University Fine Arts Museum, McGill University, of which she was a 1979 graduate, and eight other museums around the country. She shared her work with friends and family over the years, following her muse in the painstaking process of batik and leading it to new expressions to the delight, amusement or deeply touched awe by recipients of her works.
Alison was born in Saint John, New Brunswick. She took great pleasure in teasing her late sister, Annemarie Mitchell, that she, Alison, had a queen, but Annemarie only had a president. She loved her Canadian birthplace and her adopted US home and considered it her patriotic duty to criticize both countries equally in hopes of making them more humane and just places.
A Niskayuna High School graduate, Alison traveled the world. She was a talented editor and writer at Abbeville Press in New York City for many years, making friends and inspiring others with her endless creativity. She was a free-lance artist and consultant in Montreal and the Capital District, finishing her career as a senior paralegal with the law firm of O'Brien and Associates in Albany.
Alison was brilliant and brilliantly funny, allowing the excellent nurses and staff at Ellis Hospital to enjoy her wit even as she was readying to leave her body. She sent hand-formed hearts to all around her who called or visited and cared for her until the very end. The family is very grateful for the wonderful nursing and doctoral care Alison received both in the ED and on the Cardiac floor. We are endlessly grateful to Rana Bitar Jacob, M.D., and the staff of Upstate Oncology and Hematology for helping Alison survive and live well for most of 24 years after her first illness was diagnosed.
She is survived by her father, Robert A. Mitchell, M.D., and her step-mother, Elizabeth Dunn, both of Schenectady; her sister, Amanda Mitchell Burke of Wellesley, Mass.; her brother and sister-in-law, Andrew and Miranda Mitchell of Houston, Texas; and eight nieces and nephews. She was a loving, interested and amazing aunt, periodically giving whimsical and artistically wrapped gifts to all. Her nieces and nephews are Christopher Pawlisko of Albany; Eric Pawlisko and Julia Dobies of Newport, Oregon; Shane Mitchell and Audra Arnold of Saratoga Springs, both of whom brought much joy and help to Alison at the end of her life; Everett and Walker Mitchell of Houston, Teas; and Quinn, Hadley and Ellery Burke of Wellesley, Mass. She also is survived by many wonderful cousins, friends and colleagues in the US and abroad and by her beloved maternal Aunt Molly and Uncle Dennis Cahill of Melbourne, Australia. We will miss her all of our lives.
Cremation has taken place through the care of Simple Choices, Inc.
The family will hold a memorial art show celebration of Alison's life at a later date.
Fond memories and expressions of sympathy may be shared with Alison's Family, online at: SimpleChoicesCremation.com


Share Your Memory of
Alison