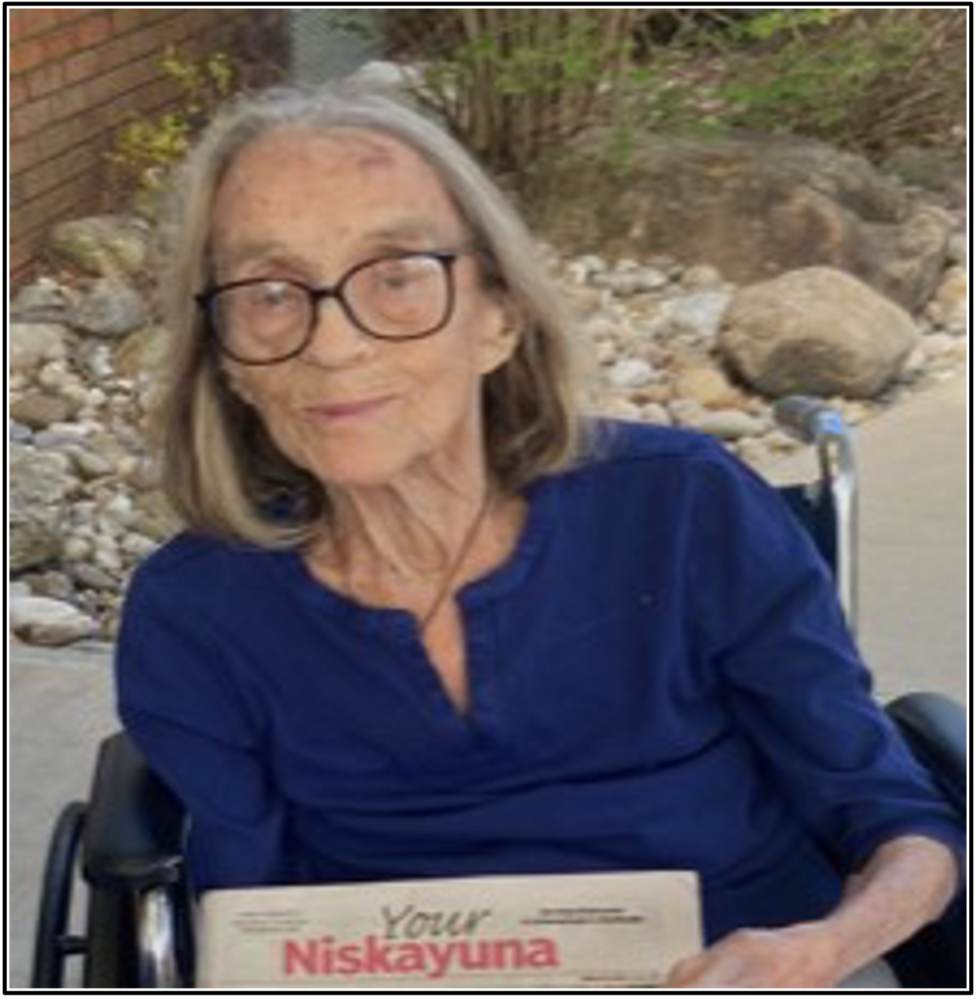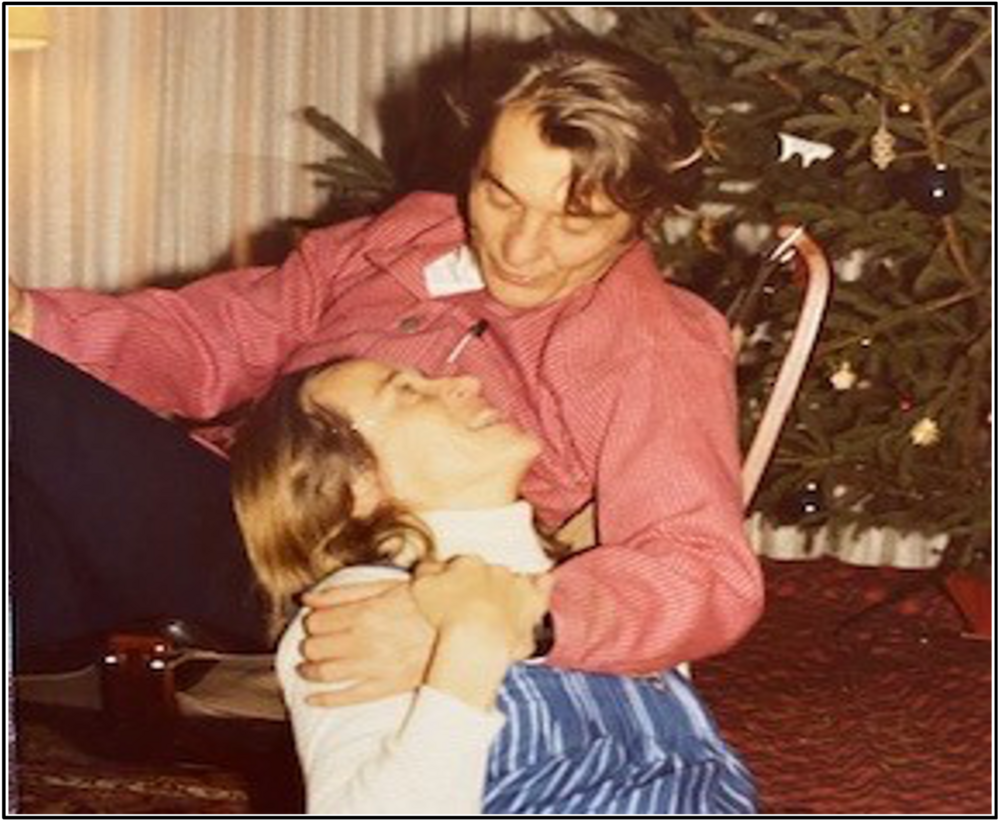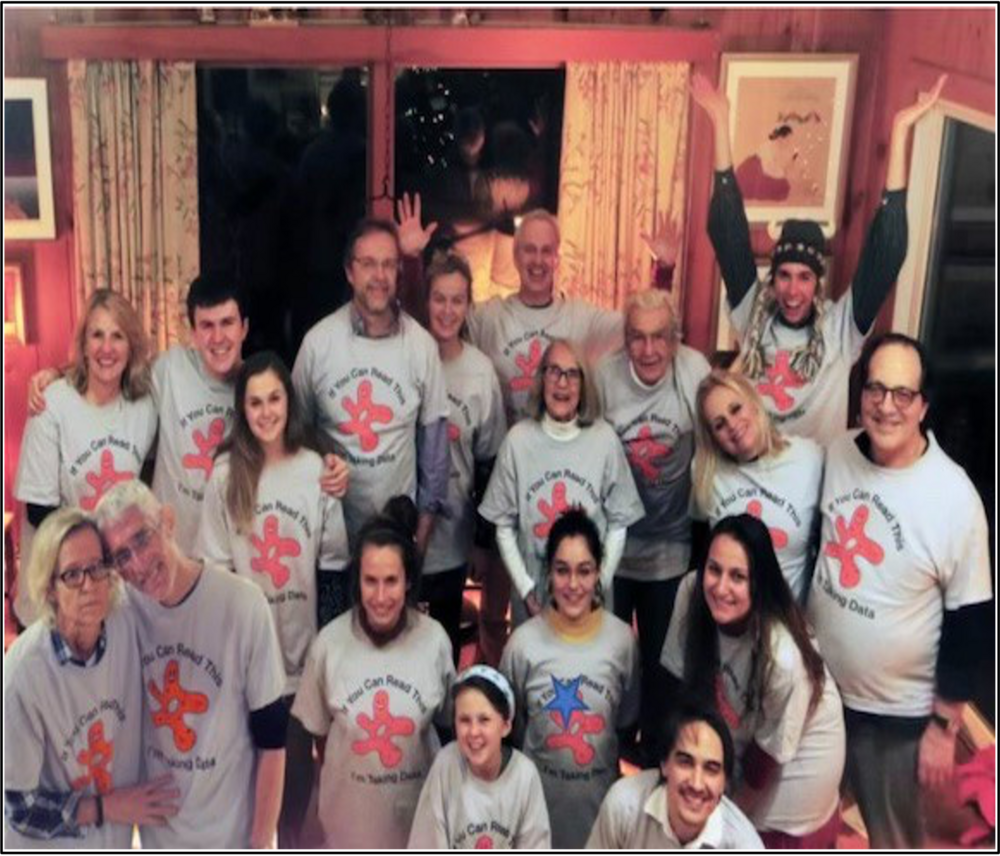 Obituary of Inger Giaever
It is with deep sadness that the Giaever family announces the death of our dear Inger Giaever (née Skramstad) on September 12, 2023. She was 94 years old, beautiful inside and out. Inger passed peacefully, with her husband Ivar at her bedside, in Schenectady, New York. They were married for over 70 years and were, as everyone knows, still madly in love.
Inger Giaever was born in the small farming village of Skreia, Norway, in 1929. She was the daughter of Paul and Gunvor Skramstad, who owned a popular general store. When Inger and Ivar were 14 years old, clever Ivar peeked through the cracks of a fence to check out the new girls at the local middle school. There was a gorgeous long-legged girl. Ivar pointed her out to his friends and declared that he would for sure date that girl—Inger!
Despite spending most of their teenage years apart — including during the Nazis' four-year occupation of Norway — their affections for each other held fast. After high school, Ivar went on to study engineering for four years in northern Norway, and Inger, in pursuit of finding work that was not on a farm, bravely left home to work in southern Norway and then later as an au pair in England. Letters and brief meetups in the summers kept their love strong.
Married in Norway in 1952, Inger and Ivar decided to emigrate to Canada only a year after their wedding. One of Inger's sisters was living there at the time, and since the waiting list for an apartment in Oslo was eight years long, they decided to leave their homeland and families behind without any guarantee of a better life. Strapped for money, they left in a hurry before their infant John's first birthday because the Norwegian America Ship Line did not charge for children less than one year old! It proved to be a rough transition. Once, Inger gave away forty cents to a person who went door
to door collecting money for polio. Ivar yelled at her for giving away what was a lot of money to them and, of course, very much needed by the young family. Since Inger's father had been crippled by polio as a young man, Inger understood that she always needed to put others' needs before her own, and thus she didn't hesitate to donate to such a worthy cause. This selfless, caring act of Inger's speaks to the intrinsic kindness and empathy she had toward the less fortunate throughout her life. Ivar often told this story to his children as they were growing up. But they were not surprised. Inger was an exemplary mother and grandmother. All who were around her felt safe, warm, and valued.
Inger and Ivar bought a home in Niskayuna, New York, in 1959 and resided in the same house for some 60 years. World travelers, always packing and unpacking suitcases, home was always the same. They frequently hosted lively parties for friends, where there would be martinis with olives, dancing, bridge games, crackling fires in the fireplace, too many lit candles to count, and of course Inger's delicious, wholesome food. Proud of her Scandinavian heritage, Inger's home exuded hygge, or "coziness," long before it was a trend.
Inger quietly understood but never took enough credit for the significant impact she had as a dedicated wife, mother, and grandmother. An absolute believer in her husband, children, and grandchildren, she never sought the spotlight, and took great pride in her family's accomplishments. A few years after Ivar won the Nobel Prize for physics in 1973, he and Inger were invited to the White House for a luncheon with the President George W. Bush. When she shook the President's hand, she humbly joked that unlike her husband she did not have a Nobel Prize. The President graciously countered that without her, Ivar wouldn't have one either! Truer words were never spoken!
Inger's drive and energy outside the home were boundless. She started taking a few courses a year at Schenectady Community College in her "free" time when her children were young. After a class, she would typically rush home and somehow get a nice dinner on the table for the family. Inger persevered, and then attended SUNY Albany, finally graduating in 1983 (at the age of 54) with a Bachelor of Arts in German. Ivar, her now grown children, and even her mother, who came all the way from Norway, attended her graduation. Inger was the first and only person in her family to earn a college degree.
A natural athlete, Inger loved sports, especially tennis and skiing. An active member of the Schenectady Tennis Association for years, she played in the competitive women's league, and formed many wonderful friendships with her fellow tennis enthusiasts. An expert cross-country and downhill skier, she joined legendary instructor Freddie Anderson's ski school at Maple Ridge, teaching very nervous adult beginners and, of course, helping to make her own children and grandchildren avid skiers. Adventurous and brave, Inger was always up for trying out new and challenging sports such as windsurfing and hang-gliding!
And Inger was so happy when she was outside in nature! You could say, she was always stuffing her pockets with sunshine. On one romantic New Year's Eve, she and Ivar even camped out on the snow while hiking up Mount Marcy in New York's Adirondack Mountains. Although she was sadly unsuccessful at passing along her weeding skills to her children, she did instill in them a love for plants and nature's bounty. She adored wildflowers, and after a walk always came back with bouquets for the kitchen table.
Daisies were always her favorite, perhaps because of their simple elegance.
Dedicated to helping others, Inger always found the time to support her community in so many ways, such as collecting donations for cancer research, volunteering as a hospital nurse's aide, and for decades representing Norway at the Schenectady Museum's annual International Fair. She brought her trusty waffle iron and always sold out her homemade goodies before any other country!
Inger is survived by her husband and their four children, John Giaever, Anne Kari Giaever, Guri Nina Giaever, and Trine Lisa Giaever as well as one brother, Paul Gunnar Skramstad of Skreia. Inger took great pride in her seven grandchildren; Walter Giaever Meyer, Evelynn Giaever Meyer, Bianca Giaever, Magnus Giaever, Kai Canoll, Mia Giaever, and Hela Giaever. Her beloved granddaughter, Allegra Giaever Meyer, predeceased her.
There are no words for the loss of this farm girl from Norway
who lived a storybook and gloriously rich life. There will always be a huge hole in her family's heart for their beloved Inger. Inger's final resting place will be close to her childhood home in Norway.
Fond memories and expressions of sympathy for Inger may be shared with the Giaever family at SimpleChoicesCremation.com.


Share Your Memory of
Inger