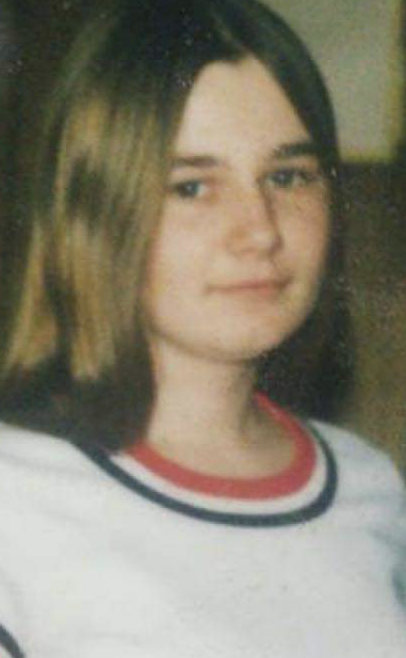 Obituary of Laurie Parker
With heavy hearts and tearful smiles, we announce the passing of Laurie Parker, a remarkable woman who filled our lives with laughter, love, and many fond memories. While the arrival of this news may be a bit late, I figured that was only fitting because she operated on "Lyons" time and was always worth the wait. She departed from this world surrounded by her friends and family on September 7, 2023, at the age of 63, leaving behind a legacy of humor, warmth, and a kind heart.
Born to Lawrence E. and Marion D. Potter of Watervliet on September 28, 1959, Laurie was a loving mother, a doting grandmother, and a best friend and or bonus mom to many folks over the years. She worked at Price Chopper in Mechanicville for over 20 years, and her quick wit and playful spirit were a source of comfort and joy to her large and loving group of family and friends. In addition to her remarkable sense of humor, Laurie was well known for her unwavering love and selflessness. She was always there to offer a helping hand, a listening ear, or a comforting hug.
Her husband Eugene Charles Lyons predeceases Laurie. She is survived by her three children, Stephen Lyons (Jill Lyons), Kevin Lyons, and Jason Lyons (Alex Lyons), and four stepchildren, John Parker Jr, Jessica Parker, Michael Parker, and Brian Parker, who will carry on her legacy of kindness.
Her nine grandchildren; Stephen Jr., Connor Lyons, Owen Lyons, Brady Lyons, Jacey Lyons, Kieran Lyons, Abel Lyons, Jaxon Lyons, and Max Lyons, one great grandchild, Stevie Mae, as well as her new sibling due in November of 2023, who will forever remember their "funny Mima/Mimi" with a smile. Her spirit lives on in each of them reminding us all to find humor in life's difficulties.
In addition, Laurie is predeceased by her siblings Karen and Donny Belcher, while also being survived by her siblings Dona, Kathy, Larry Potter (Becky), Gerald Potter, Terrance Potter (Theresa), Victoria Potter, Kevin Potter (Cathy), Amy Potter, Ann Potter, and Nick Potter (Kelli), along with her legally separated Ex-Husband John Parker, as well as many beloved nieces and nephews.
Along with her many family members, Laurie would like to extend a special thanks to her many friends who were like family, including and not limited to; Julie Potter, Jennifer Potter, Josh Lyons, Brandie Potter, Stephanie, Carrie, and Kristie Mouseau, Michelle Normington, Laura Barker, Kathryn Fondano, Jody Coleman, Margo Murphy, Liz and Joey Labunski, and many others.
Cremation has taken place through the care of Simple Choices, Inc.
Interment will take place privately in Albany Rural Cemetery, Menands. A gathering will following the interment, friends and family are invited to meet at Druthers on Broadway in Albany at 12 Noon, October 3, 2023. A Public Celebration of Laurie's Life will be held in June of 2024 in the Capital District at a site and time to be determined.
In lieu of flowers, the family kindly requests donations to The American Brain Tumor Association as it was a cause dear to her heart.
As we say goodbye to our beloved mother, grandmother, great grandmother, sister, aunt and friend, let us remember her with laughter just as she would have wanted. Laurie may be gone from our sight, but her laughter and love will live on in the hearts of all who were fortunate enough to know her.
Fond Memories and Expressions of Sympathy may be shared with Laurie's Family, online at: SimpleChoicesCremation.com


Share Your Memory of
Laurie