Caring for People, Making a Difference.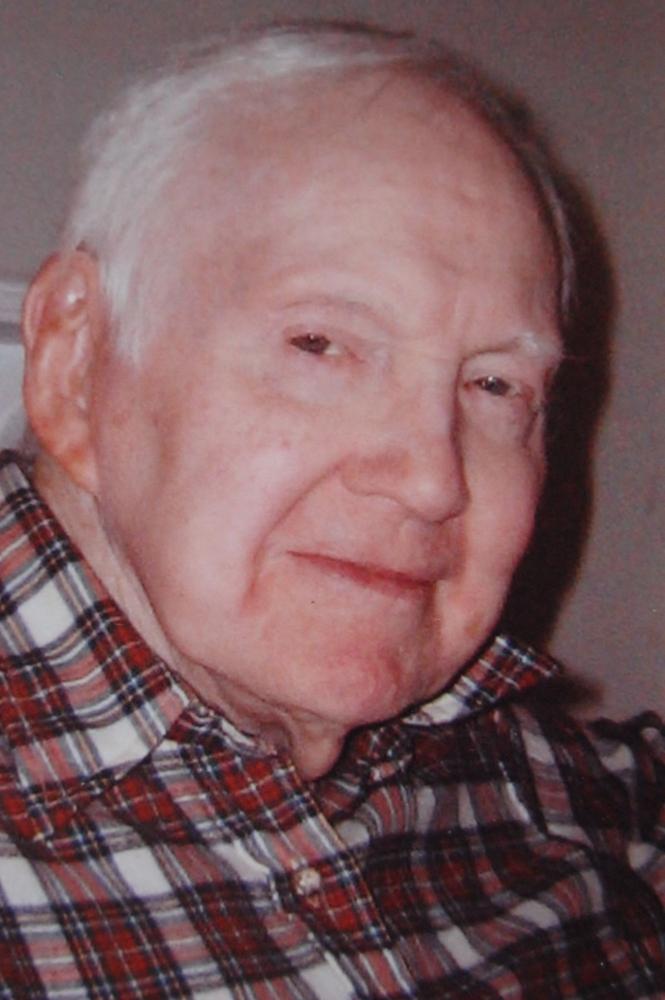 Obituary of Donald L. Dayer
Schenectady - Donald Dayer, longtime resident of Grooms Corners in Clifton Park, died peacefully in his sleep, after numerous health complications. In 2011 he relocated to the Stockade section of Schenectady to be closer to his son, Keith. Don's quiet yet friendly personality lead to him having leisure activities at the Day Haven Adult Day Care Program, and several volunteers from the Community Hospice program. He was 95 years young, and kept his easygoing sense of humor throughout life, even in his last days. He was an avid Boston Red Sox fan, and loved a good Sam Adams draft. Don was born in Buffalo, NY on May 4th of 1917, and grew up on a farm outside that city in the hamlet of Marilla. In 1943 he graduated from Brooklyn's Pratt Institute, with a degree in Mechanical Engineering. Don was an employee of General Electric in Schenectady. During his tenure he worked at their facilities in Syracuse and briefly in Dallas, Texas. Eventually, he was able to relocate to the Knolls Atomic Power Lab in Niskyuana and retired from General Electric in the early 80s. Don's work mostly involved defense contracting, which had him stationed in areas of extreme climate differences . These ranged from the tropical setting of Key West, Florida, where he worked with the Naval Research base on torpedo guidance and recovery systems, to the frigid hinterlands of Fairbanks, Alaska and Thule, Greenland, where he worked on the radar scanning mechanisms of the massive Ballistic Missile Early Warning System , built during the Cold War. Through defense engineering, Don was still able to serve his country, which he was unable to do physically for the armed services - due to a debilitating injury sustained in his teens. He may not have officially attained veteran status, but he sacrificed and served his country nonetheless. His absence during those times was felt by the family back at home, but we all appreciated the important work he did. One of the last projects he worked on was stress testing submarine reactor parts at KAPL. Understandably, he could never talk much about details of his work, since most of it was classified, therefore, few people knew of his contributions. One of his caregiving friends, Joe, recently described him as an unsung hero. Well said, Joe. In his own quiet way, he was that. Don met his future bride, Betty in Schenectady in 1941. They were both working at GE, and met while walking home from work during a bus strike. They married on October 16th, 1943 in a double wedding ceremony with Betty's identical twin sister, Elsie and her new husband, Dr. George Scott. Don was a designer and expert craftsman, designing and building his family's home in Clifton Park in the late 1940s. It was a very innovative home for that time, utilizing radiant heat panels in the floor for the heating system. Don and Betty lived in their home in Grooms Corners for more than 50 years. Don had many projects and pastimes to fill his hours in post-retirement. This included restoration of antique cars, radios and jukeboxes, model railroads, and general tinkering with things. These interests were passed on to his only child, Keith, who also became a mechanical engineer and spent 30 years in broadcasting. One of Don's greatest legacies was making tape recordings of family voices, dating as far back as 1948. This interest in audio has now been passed to Don's granddaughter, who is now attending Lycoming College's film school. Not surprisingly, she has a particular interest in sound, and its importance to filmmaking. Don was the last of his family's generation, predeceased in 2001 by his wife, Betty, Sister in law Elsie (Betty's twin), brother in law Dr. George T. Scott, and two sisters, Olive Hancock and Marian Galabow. His surviving family is small; and includes his son Keith, granddaughter Katie, daughters-in-law Letitia Dayer and Karen Canton, nieces Helen Malina and Georgeanne Reynolds, grandnieces Stephanie Malina Boings, and Taisa Reynolds Jenkins and grandnephew Ian Scott Reynolds. Contributions in Don's memory may be made to Community Hospice of Schenectady, 1411 Union St., Schenectady, NY 12308, or the Joan Nicole Prince Home, 22 Glenview Drive, PO Box 2122 Scotia, NY 12302.
To plant a tree in memory of Donald Dayer, please visit Tribute Store
Services for Donald Dayer
There are no events scheduled. You can still show your support by planting a tree in memory of Donald Dayer.
Visit the Tribute Store
Share Your Memory of
Donald