Simple Cremations,

​Service Beyond Expectation.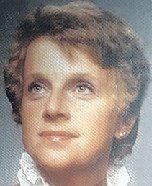 Celebration of Life
4:00 pm - 6:00 pm
Monday, July 18, 2022
Hope Lutheran Church
470 Winter Street Ext.
Defreestville (Troy), New York, United States
Refreshments will be served. There will be a short service at 5:30 PM to conclude the celebration of Mary's life.

Get Directions
Live Stream
Live camera viewing publicly available: https://www.facebook.com/events/984951128856140/
Donations
Mary also asked that any donations in her memory be made in honor of her nephew SFC (Ret) Alexander Restifo, who was wounded in Operation Iraqi Freedom to Tunnel to Towers Foundation (T2T.org) 2361 Hylan Blvd, Staten Island, NY 10306. Wear something yellow or ducky!


Obituary of Mary Llewella Fasoldt
EAST GREENBUSH- Mary passed away on Wednesday, July 6, 2022, after a short and very courageous journey with pancreatic cancer. She was born on June 11, 1948, the middle child of the late Ernest Charles and Frances L. Fasoldt and was a lifelong resident of Rensselaer and environs. She leaves behind her brother, Paul Fasoldt (Candy) of Rensselaer and their children David (Elissa) Josse and Danielle (Jack) Witaszek; her sister Nancy Restifo (Salvatore) of Valatie, and their children, beloved niece Sarah Restifo Hansen (Chris) of Kingston and cherished nephew Alexander Restifo (Patty) of Brooksville, FL. She was the adored great Auntie to Brynn and Kurt Hansen. She is also survived by Dolores Fasoldt, her half-brothers Ernest C. Fasoldt (Derya) and daughter, Asya, of South Korea; William J. Fasoldt (Lisa) and children Samantha, Andrew and Benjamin, of Massachusetts; step-brother Richard Kemner (Katherine Cholakis), step-sister Janet Rhodes (Doug) of Cuba, NY, and many dear friends and neighbors. Mary's career spanned thirty-five years in service to New York State, most notably as Legislative Secretary to Governor Mario M. Cuomo and as Legislative Liaison to the NYS Department of Motor Vehicles. After retirement, Mary pursued her love of travel especially to her best-loved city, San Francisco. Anyone who loved Mary would know that her favorite things were classical music, RPI Hockey, the color yellow, and ducks! Mary was the epitome of elegance and fine manners and, at the same time, ruthlessly funny. Her grace and good humor will be sorely missed. Cremation took place through the care of Simple Choices, Inc. Mary's Celebration of Life, Love, and Kindness will be held on Monday, July 18th at Hope Lutheran Church, 470 Winter Street Ext., Defreestville (Troy) 12180, from 4:00 to 6:00 PM. Refreshments will be served. While Mary requested that friends and relatives not eulogize her at the memorial, if you would like to send a written remembrance to be included in an album for the family, please email it to Marilyn Dyer at dyer@nysenate.gov. There will be a short service at 5:30 PM to conclude the celebration of Mary's life. Live camera viewing publicly available: https://www.facebook.com/events/984951128856140/ Mary also asked that any donations in her memory be made in honor of her nephew SFC (Ret) Alexander Restifo, who was wounded in Operation Iraqi Freedom to Tunnel to Towers Foundation (T2T.org) 2361 Hylan Blvd, Staten Island, NY 10306. Wear something yellow or ducky! To leave a special message for the family, please visit: SimpleChoicesCremation.com


Share Your Memory of
Mary