Simple Cremations,

​Service Beyond Expectation.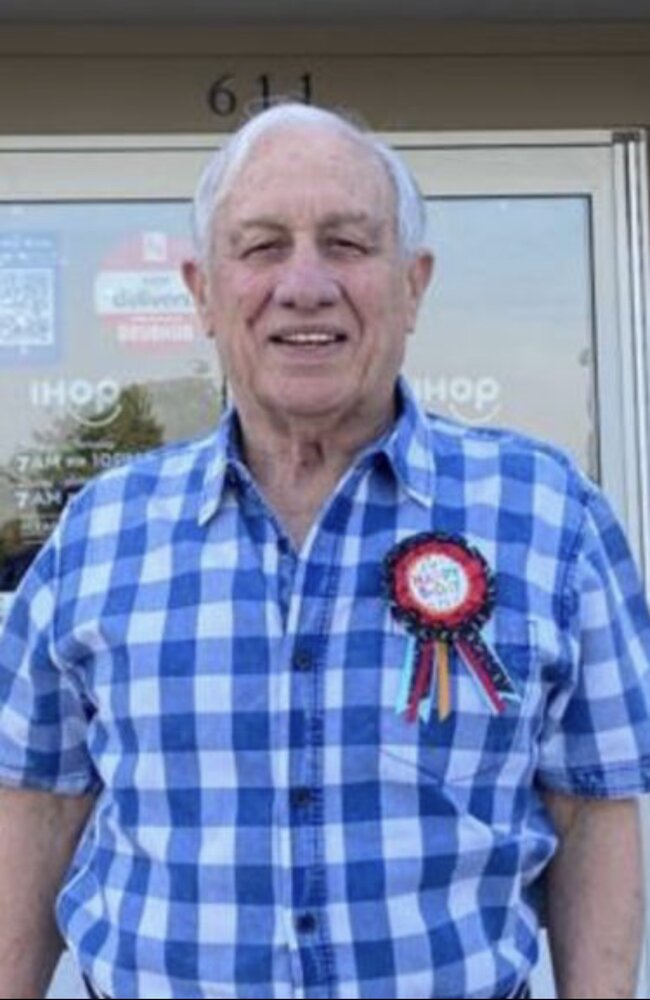 Memorial Mass
10:00 am - 11:00 am
Saturday, August 28, 2021
St. Edward the Confessor Church
569 Clifton Park Center Road
Clifton Park, New York, United States

Get Directions


Obituary of Prospero C. Castro
CLIFTON PARK- Prospero Ciro Castro, beloved husband, father, grandfather, and friend passed away peacefully on Sunday, August 22nd with his loving family by his side. Born on June 5th, 1939 in Higuerote, Venezuela, he was the son of Carmen Castro and Prospero Abdon Arenas. He was a former Coronel in the Venezuelan Airforce and Criminal Attorney, and always had a passion for education. From new languages to the lyrics of his favorite songs, he was constantly challenging himself to learn new things. Prospero, who preferred to go by his middle name Ciro, married Gladys Arias, in May of 1966 and had three children, Bilko, Belkis, and Aracelis. They all gave him grandchildren who loved him very much, including the youngest 9 month old, Miranda. Survivors includes his wife for 55 years, Gladys Arias de Castro, his son, Bilko Castro Arias (Mireya Cabre), his daughters , Belkis Castro Arias (Jose Theoktisto) and Aracelis Castro Arias (Riicardo Benfele); his grandkids, Katherina and Sophia Theoktisto Castro, Amelia Benfele Castro, Gaspar Castro Ammannati with his mother Rosario Ammannati , the youngest grandkid Miranda Castro Cabre, his two nephews, Reison and Ibhrahim Ruiz; and two lovely dogs, Gigi and Wandi. Ciro was a lively jokester who gave everyone around him a warm welcome wherever he was. He was a devoted reader and loved listening to Abba and country music, which he was able to listen to until he peacefully joined the kingdom of Heaven. Following his will his remains will be cremated and spread over the mountains or the lakes. A Funeral service has been arranged for Saturday August 28, 2021 at 10:00 am at St. Edward The Confessor Catholic Church in Clifton Park, New York Rest in Peace --- Prospero Ciro Castro, amado esposo, padre, abuelo y amigo falleció pacíficamente el domingo 22 de agosto con su amada familia a su lado. Nacido el 5 de junio de 1939 en Higuerote, Venezuela, era hijo de Carmen Castro y Prospero Abdón Arenas. Fue Coronel de la Fuerza Aérea de Venezuela, abogado criminalista y siempre tuvo pasión por la educación. Se desafiaba constantemente a sí mismo para aprender cosas nuevas, como nuevos idiomas y memorizando las letras de sus canciones favoritas. Ciro se casó con Gladys Arias, en Mayo del 1966 y tuvo tres hijos Bilko, Belkis y Aracelis Castro Arias. Todos le dieron la dicha de darle nietos que lo querían mucho, incluida la más pequeña de solo de 9 meses, Miranda. Deja a su esposa por 55 años, Gladyts Arias de Castro , su hijo, Bilko Castro Arias (Mireya Cabre), sus hijas, Belkis Castro Arias (Jose Theoktisto) y Aracelis Castro Arias (Ricrdo Benfele); Cinco nietos, Katherina y Sophia Theoktisto Castro, Amelia Benfele Castro, Gaspar Castro Ammannati y su madre Rosario Ammannati, la nieta más pequeña Miranda Castro Cabre ,sus sobrinos, Reison e Ibhrahim Ruiz; y dos amorosos perros, Gigi y Wandi. Ciro era un dicharachero que les daba a todos a su alrededor una buena bienvenida dondequiera que estuviera. Era un ávido lector y le encantaba escuchar a Abba y Kenny Rogers, música que pudo escuchar hasta que se entregó en paz al Reino de los Cielos. Ciro indico su voluntad de ser cremado y sus cenizas esparcidas en las montañas o lagos. El servicio Funeral se efectuara el sábado 28 de Agosto de 2021 a las 10:00 am en la Iglesia de St. Edward the Confessor en Clifton Park, New York. Paz a sus restos.


Share Your Memory of
Prospero