Simple Cremations,

​Service Beyond Expectation.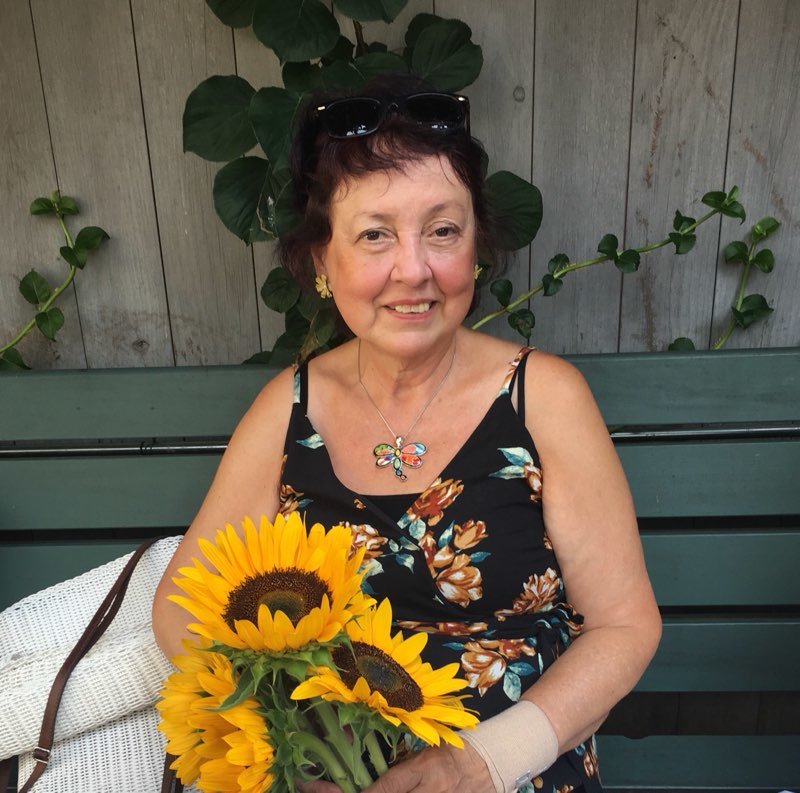 Visitation
11:00 am - 1:00 pm
Wednesday, July 14, 2021
Simple Choices, Inc.
218 2nd Avenue
Troy, New York, United States
518-435-8030
Celebration of Life
1:00 pm - 1:30 pm
Wednesday, July 14, 2021
Simple Choices, Inc.
218 2nd Avenue
Troy, New York, United States
518-435-8030
Green Burial
2:00 pm - 2:30 pm
Wednesday, July 14, 2021
The Dell @ Vale Cemetery
907 State Street
Schenectady, New York, United States


Obituary of Sonia Colón
CASTLETON- Sonia Colón was born in Costa Rica on August 17, 1949 and died peacefully on July 9, 2021 surrounded by her four daughters: Mónica Miranda, Jessica Arias, Rebeca Arias and Andrea Miranda Salas. Sonia was named Sonia Mayela Miranda Salas at birth and later changed her name when she re-married. She became a United Stated Citizen in 2018 just in time to vote for President Barack Obama; something she was very proud to share with others, as the encouraged them to vote. Sonia lived in Connecticut and Florida before settling in the Capital Region in 2012. Sonia was incredibly proud of her daughters and leaves behind her most precious legacy -- her three grandchildren: Aidan Cocuelle (18 yrs.), Lenon Cocuelle (8 yrs.) and Sofía Mayela Alvear Miranda (7.5 yrs). Sonia loved many things in this life but nothing like the love she had for her grandchildren; they were her pride and joy. She told everyone she met about them – if this pops in your mind, then you are correct, this is pretty much how it went before she would start to tell a story about any of them: "Hi my name is Sonia, I have the most amazing grandchildren…" Sonia was an amazing warrior, fearless and determined. Sonia dreamed of giving her daughters the life she didn't have and could not have in her birth country. Her daughters are her dream; they have achieved all she ever wanted for herself: attend college and earn a degree, own a home and be able to raise a child in a country where they will have access to a life many dream of having. She immigrated to the United States in the early 1980s leaving behind her four daughters to be cared by family. She went to live in Bridgeport Connecticut, where she worked to save enough money for lawyers. Two years later in November 1983, she was able to bring her daughters to the USA and her brother, John, soon followed. Sonia's daughters did not speak English and moving to a new country and culture was a challenge; leaving their family behind was especially difficult. Her oldest daughter was 13 and youngest 3 years old. As a newly arrived immigrant, Sonia received public assistance to help with food – she used the old food stamp booklets with colorful paper money at the supermarket. She was seen as yet another single Latina with four children on some sort of public assistance, she was discriminated against, and even sexually harassed at work. No matter what the obstacle, she remained fierce and spoke on behalf of her undocumented coworkers whenever she saw an injustice take place. Sonia had papers and was not afraid of being deported unlike many of her friends. What people did not know is that Sonia worked hard, earning minimum wage ($3.25/hr. at the time) and working a lot of overtime to ensure her daughters had a roof over their head, warm blankets, heat in the winter and food. What people also did not know was that Sonia came to this country with nothing but her dream and her four daughters. Although she never "got the chance to be a professional," as she would say, her dream lives in her daughters who have her spirit; they have her DNA, passion for life and hard worker attitude. Sonia raised her daughter's like most Latina moms and had no problem using a chancleta when she felt it was needed, but she was many other things: strong, a hard worker, she was always smiling, her hands and feet always looked like she had just had a mani/pedi but it was all her doing, she never left the house without her lipstick and was always very stylishly dressed. She loved bright summery colors like aqua and lavender. Sonia loved to garden and could spend hours in her garden outside and caring for her plants inside her apartment. Sonia always enjoyed sawing and it wasn't until about 2012 that she started her love affair with quilting; her work was proudly displayed in her apartment and gifted to her loved ones, especially her grandchildren. Among her favorite things were lavender, sunflowers, basil, thyme, oregano, avocados, rice, beans, and making fresh corn tortillas. She enjoyed a glass of red wine here and there, had a sweet tooth for cupcakes and other baked goods, and loved freshly made bread with butter and her coffee. She planted tomatoes, zucchini, potatoes, spinach, lettuce and some herbs. Every year in the fall, she would can tomatoes, which she gifted to those she knew. Sonia was proud of the many college courses she took over her lifetime. She attended Housatonic Community College and Butler Business School in Connecticut. She was always interested in learning something new and improving her writing. Sonia was an avid reader and could always be seen with a book; she enjoyed biographies the most and she would read at least one book per week. She also read the Bible, magazines on quilting, gardening, and chickens. She took notes on all the books she read; keeping important facts that she would later share with others. Sonia was not wealthy but she was rich in many different ways. She has touched the lives of so many people who have crossed her life's path including the residents at her senior housing – she will always be remembered by her smile, her laughter and her giving spirit. Life has a funny way of throwing us curve balls; they come out of nowhere very fast. And what is death but a curve ball in our life's journey -- too fast to anticipate or expect. No words can ever be enough to thank you, tell you how much we love you mom, for everything you have given us. We are your dream and that is where we will see you now: nos vemos en nuestros sueños. Relatives and Friends are invited and may call on Wednesday, July 14th from 11AM-1PM at Simple Choices, Inc. (within Riverview Funeral Home) located at 218 2nd Avenue (corner of 104th Street) in Troy. A Celebration of Life will be held at 1 o'clock in the afternoon in the funeral home. Green Burial will follow in The Dell at Vale Cemetery, Schenectady, NY. Arrangements are under the direction of Simple Choices, Inc.


Share Your Memory of
Sonia