Caring for People, Making a Difference.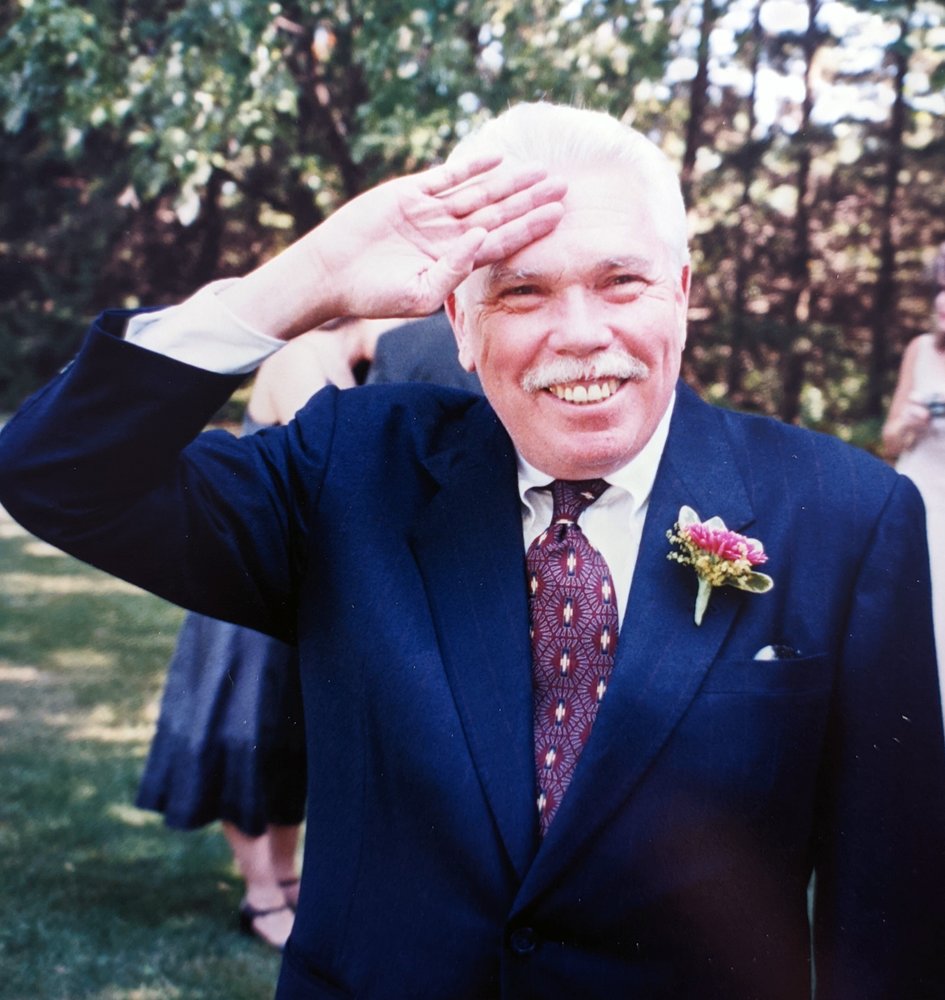 Services Pending:
The family will wait to hold a memorial for Jim until it will be safe to travel to Canada to be with family. So for now, we ask his family, friends, and our community to raise a glass in Jim's honor.
Donations:
In lieu of flowers, a donation to the Alzheimer's Association would be appreciated.
Obituary of James Alexander Snider
ALTAMONT On the evening of Friday, January 15, 2021, James "Jim" Alexander Snider Jr., loving husband and father of two children, passed away in Albany, NY at the age of 84 from a long battle with Alzheimer's disease. He was a resident of Altamont, NY for almost 5 years. Jim was born on September 25, 1936 in Toronto, Ontario to James and Audrey Snider. He graduated in 1961 from the University of Toronto with a Bachelors in Commerce. In his professional career, he was the president of a small business and a computer programmer. He married Amy Marian Munroe on June 3, 1961 and this year would have been their 60th wedding anniversary. Together they raised two children, James Alexander Snider III, who lives with his wife, Amy Marie Snider on Cape Cod, and Rebecca Ann Wolff, who lives with her husband, Christopher Blake Wolff, in Altamont, NY. Jim and his wife were world-class track and field athletes, as he competed in the 880, 440 and had the most success in the mile relay. He started his career as a member of the East York Track Club in Toronto, and in 1964 he moved to Los Angeles, California with his wife and two other track friends to train with a famous track coach at the Los Angeles Track Club. Jim also loved skiing, skating, playing and watching soccer, and he was a huge fan of Manchester United. As an athlete and worker, he was quick-witted, gutsy and strong. But Jim also loved to have a good time, whether it was entertaining at home or playing darts and dancing the waltz or Texas two-step at his favorite Irish Pub. He was affectionately known as "the Commodore" among friends and was the founder of the fictitious Toluca Lake Yacht Club. He was a generous man who opened his house to strangers and hosted large holiday gatherings where everyone was welcome. Every Friday night, Jim took his wife and kids to their favorite restaurant, and on the way home he would "cruise Hollywood Blvd" because his children loved to look at the bright lights. Jim always had a big smile on his face, a glass of white wine in his hand, and a story to tell. He joked that he preferred wine to water because "water would rust his plumbing." For the last several years, he was known in Altamont because he loved to walk many times a day around the village and the fairgrounds. We are thankful for the kindness of our community when Jim would get lost, especially for the Altamont and Guilderland police and paramedics. We are also thankful and forever grateful for his caregivers, Craig Armstrong, Judith Hansen, and Kelly Pickering. Jim is survived by his wife, two children, and his grandchildren Jackson Alexander Snider, Sophia Marie Snider, and Harper Rose Wolff. He is also survived by his brother, Donald Bruce Snider and his wife, Yvonne Snider, and their children Bret Douglas Snider, Yvette Louee Caradonna, and Diahn Lenora Neadles of Toronto, Ontario, as well as his wife's extended family. The family will wait to hold a memorial for Jim until it will be safe to travel to Canada to be with family. So for now, we ask his family, friends, and our community to raise a glass in Jim's honor. In lieu of flowers, a donation to the Alzheimer's Association would be appreciated. Arrangements by Simple Choices, Inc. To leave a special message for the family, please visit: SimpleChoicesCremation.com
Share Your Memory of
James