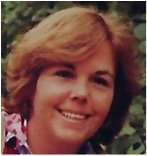 In Memory of
Kathleen M. Barry
1945 - 2018
Plant a Tree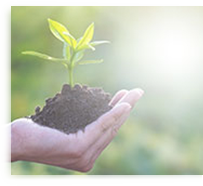 Obituary of Kathleen M. Barry
Kathleen Mary Bridget McBride Barry, known to her many friends and family members as "Kathy," passed away surrounded by family at St. Peter's Hospice Inn on December 16, 2018. She was 73.
Kathy was born on May 17, 1945 in New York City to Arthur J. and Dorothy McBride, the second of what would become eight children. She grew up in Riverdale, New York, enjoying summers at Point Lookout Beach on Long Island, which would remain her favorite place throughout her life. She attended Manhattanville College and graduated with a Bachelor's Degree in English from the College of Mount St. Vincent in 1966. As she raised her family on Long Island she worked as a teacher, most prominently at Our Lady of Loretto School in Hempstead, New York. After moving to Clifton Park, New York in 1991, she also volunteered with a variety of organizations, including Haven Grief Counseling Center, Gilda's / Hope Club and Friends of the Clifton Park-Halfmoon Public Library. She also worked in publishing at various points, at The Hearst Corporation and at National Trade Publications, Inc.
Kathy was a teacher by temperament, a listener by disposition, a giver by nature. Some people, including her husband and lifelong love Bobby, can light up a room; Kathy, in one-on-one conversations at the edge of that room, would light up people's hearts with the knowledge that they were loved, that they mattered. In her final hours, her faculties compromised by the effects of her condition and the medications that kept her comfortable, she continued to look after those around her: several times saying "I am ok, I am comfortable" as her first words upon regaining consciousness; and in a moment of partial lucidity, offering Bobby, himself recovering from knee surgery, some of the hospital's morphine.
Kathy loved to read, primarily fiction, preferably Jane Austen, who was born on the same date that Kathy died. She had an affection for alliteration, and she showed it in a list she prepared of her favorite things: Bobby, baseball, the Barry boys, ballet, Baryshnikov, beaches and books. She also loved dogs and had several throughout her life, including Little Bit, Willie and Atlas.
She is survived by her husband of 51 years, Robert T. Barry, Sr.; her sons and daughters-in-law, Tom and Rebecca Barry and Brendan and Andrea Barry; her grandchildren Jack, Conor, Austin and Kevin; her siblings Mary Beth, Stephen, Tommy, Patricia, Mike and Rosemary; and a wide circle of nieces, nephews, and friends. She was predeceased by her eldest son, Robert T. Barry, Jr.; and her elder brother, Arthur J. McBride, Jr.
A memorial gathering will be held in Kathy's honor in lieu of a funeral service at a time and location to be determined. In lieu of flowers, those wishing to honor Kathy's memory are encouraged to donate to St. Peter's Hospice Inn, 315 South Manning Blvd, Albany, NY 12208, and St. Jude's Children's Research Hospital.
Kathy wished to thank Dr. John Filippone, Tracy Considine, RN and Dr. Shobharani Sundaram for their incredible care and the even more incredible caring that they showed to her, especially during her difficult final few weeks. The family also wishes to thank the staff at St. Peter's Hospice Inn, especially Margaret Ross and Denise Tapia, for their boundless compassion during Kathy's final few days.
Share Your Memory of
Kathleen
Simple Choices, Inc.
218 2nd Avenue
Troy, NY 12180
(518) 435-8030
---
Simple Choices Cremation Service is a proud member of the Cremation Association of North America
Simple Choices Cremation Service is proud to serve Troy, NY and all Capital District communities; Albany, Altamont, Amsterdam, Ballston Spa, Castleton, Chatham, Cohoes, Colonie, Clifton Park, Delanson, Delmar, Duansburg, East Greenbush, Glens Falls, Glenville, Guilderland, Latham, Loudonville, Malta, Nassau, Niskayuna, North Greenbush, Rensselaer, Rotterdam, Saratoga, Schenectady, Schodack, Scotia, Stuyvesant, Valatie, Voorheesville and Watervliet.