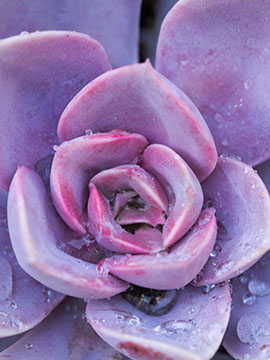 In Memory of
Jean Dimino
1932 - 2018
Plant a Tree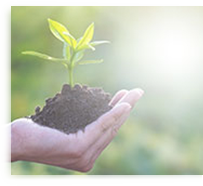 Memorial Gathering
6:00 pm - 9:00 pm
Tuesday, October 9, 2018
Portobello Banquets
155 Ramapo Valley Road
Oakland, New Jersey, United States

Get Directions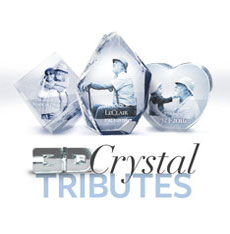 Order A Crystal Tribute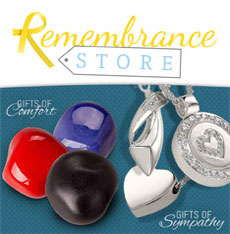 The Remembrance Store
Obituary of Jean Dimino
Jean Dimino passed away after a long illness on September 25, under hospice care at her daughter's home in Kinderhook, NY. She is survived by her sister Theresa Malatesta, her children and their spouses, Gina Dimino and James Kaufman, Paula and Cort Demmert, Sal and Kara Dimino, Carl Dimino and Resa Dimino and Tom Blau; her grandchildren, Annie and Sarah Kaufman, Andrew Demmert and Gina Aiken, CJ and Frank Dimino, Lil Sloginski and Jeanne Blau; and many nieces and nephews.
Jean was born January 16th, 1932 in Hoboken, NJ, the fourth of seven children born to Aldo and Teresa Malatesta (neé Barchi). She had a happy childhood, playing with gangs of kids on the streets of Hoboken over the school year, and spending the summer with her family on a farm near Wanaque, NJ. After graduating high school, she went to work as a bookkeeper at Jonathan Logan in New York City, a popular clothing company. This is where her life took its first unexpected turn.
Her best childhood friend dreamed of moving to California and she persuaded Jean go with her. Asking at work, Jean found that her bosses at Jonathan Logan were happy to transfer her to their office in Long Beach, in fact, they thought it was a great idea. But then her friend backed out suddenly. Jean took the chance and moved to Long Beach by herself, booking a room at the local YWCA.
Jean loved to dance, so she got together a group of young women from the Y to go to the local dance hall, the Western Corral. She saw sailors from the nearby Navy compound turned down by girl after girl and decided that she would dance with anybody who asked, "even if it was King Kong." Since she was also an excellent dancer, she never wanted for dance partners and the best dancers started to seek her out. That's how she met her future husband, Carl Dimino, who was from Brooklyn, NY.
Jean returned to the New York area and married Carl. She continued working as a bookkeeper while Carl got his engineering degree. Once Carl graduated, Jean settled into the life of a housewife. They had five children, moving to nicer places as their situation improved. And, that's where Jean's life took it's second unexpected turn.
Unbeknownst to her, Carl had seen an ad about the Peace Corp accepting families, and had sent out an application. When he finally got up the nerve to tell Jean, he was surprised by her response--she was all in. "Why not?" she said. "I live in a box."
So Carl and Jean jumped out of their box and joined the Peace Corps in 1970. They spent two years as volunteers in Barquisimeto, Venezuela where Jean helped run a preschool for children in the barrio and was a second parent (and chef) for many of the young volunteers, while Carl taught engineering. They then spent two years as Peace Corps staff at headquarters in Caracas, Venezuela and Bogotá, Colombia.
After their adventure in South America, Jean and Carl returned to New Jersey, where Jean got a bookkeeping job via a temp agency at a small company called Meadox Medicals. Although the company has since been acquired by Boston Scientific, Jean continued working there from 1976 until her retirement in 2009. Always a model employee, after such long tenure, she became the institutional memory of the place, and was finding most difficult the accounting errors until her last day on the job.
But, at retirement, her life took its third unexpected turn. Carl wanted to retire in Mexico and, after extensive research, he picked out the small port city of La Paz. They visited and Jean, again, said "why not?"
Even though she had left her job reluctantly, Jean loved her new life in La Paz and made many fast friends there. When Carl passed away in 2015, she continued living in La Paz, enjoying her friends, her line dancing, and her book club until her health no longer permitted it. Jean spent her last months at the Payn Home in Chatham, NY, surrounded by caring friends and staff.
Throughout her journey, Jean was a beloved friend and mentor to many people. She had five biological children, but many more adopted her as their second mother. Jean's smile warmed any room she entered, and her kind and loving spirit touched all who were close to her.
A memorial gathering will be held at Portobello Banquets, in Oakland, NJ, on Tuesday October 9 from 6 to 9pm. In lieu of flowers, donations can be made to the Payn Home, Chatham, NY.
Share Your Memory of
Jean
Simple Choices, Inc.
218 2nd Avenue
Troy, NY 12180
(518) 435-8030
---
Simple Choices Cremation Service is a proud member of the Cremation Association of North America
Simple Choices Cremation Service is proud to serve Troy, NY and all Capital District communities; Albany, Altamont, Amsterdam, Ballston Spa, Castleton, Chatham, Cohoes, Colonie, Clifton Park, Delanson, Delmar, Duansburg, East Greenbush, Glens Falls, Glenville, Guilderland, Latham, Loudonville, Malta, Nassau, Niskayuna, North Greenbush, Rensselaer, Rotterdam, Saratoga, Schenectady, Schodack, Scotia, Stuyvesant, Valatie, Voorheesville and Watervliet.