The Thoughtful Choice. An Affordable Alternative. (TM)
Serving the Entire Capital District
In Memory of
Deborah Ann Hart
1961 - 2018
Plant a Tree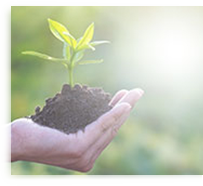 Obituary of Deborah Ann Hart
05/14/1961 to 09/16/2018 Rest In Peace Deb.
In memory of Deborah Ann Hart who passed into eternal life on September 16, 2018, three months to this day preceeded by our parents Mary Ann Ciccerelli and Charles Hart. Survivors include her siblings: Donna Hart of Schenectady, NY (Author of this memorial), David Hart of Burnt Hills, NY and Charles Hart of Orlando, FL., qw well as extended family members in Virginia, Indiana and Texas.
David and I would like to thank Roy Bordeau of Simple Choices for his assistance and compassion throughout our time of sorrow and would highly recommend him, as he was very helpful and knowledgeable in his field of expertise.
We would also like to thank Deacon Charlie Hall for performing a lovely and meaningful service. We would like to thank Debbie's clinician Jennifer and most of all, Chelsea, Debbie Z, Mary and all of our sisters friends who have supported her throughout the years as well as those who attended her memorial service on September 28 2018. We were overwhelmed to find she had so many people that cared about here.
Debbie spent most of her adult life in the capital region graduating from Linton High School and participating on the girl's basketball team, soccer and gymnastics teams. After graduation she attended Maria College and earned an associates degree in literature. She put that to good use writing poems and creating artwork beginning in 1985 to the time of her death. She won an Editor's Choice award in 1997 for outstanding achievement in poetry by the National Library of Poetry. Our fondest memories of Debbie while growing up were her enjoyment and the participation in sports in particular, basketball and football a family tradition on Thanksgiving Day.
When we visited our grandparents house or farm, whether it snowed or not, Debbie was out there playing football with the boys. Other fond memories were when we lived in the Adirondacks. Debbie loved animals especially horses. We loved to ride the horses on our grandfathers farm. I vividly remember one incident where our older brother Chuckie, always thinking he was the better of the rider's, got bucked off one of the horses and landed directly in a pile of horse manure; we got a big laugh out of that one. Debbie loved to be around horses I remember distinctly skipping school with her when we were younger and visiting the stables. Debbie would attend to every horse there and would talk to them. Debbie in her own rite did become a horse whisperer. Debbie was happiest and at peace in the countryside whether it be interacting with animals, picking apples, blueberries, swimming in creeks or camping under the stars, just enjoying nature made her feel at ease.
Debbie also enjoyed the music of Pink Floyd, Moody Blues, Rush and the Trans-Siberian Orchestra, just to name a few. My fondest memory was of the first time I took Debbie to the TSO concert we were blown away and Debbie had always commented on Pink Floyd's performance as there was no comparison to a light show like no other but TSO came pretty darn close. Debbie was impressed. Since Debbie and I started the tradition of going to see TSO over these past years it will be difficult to look next to me and not see her there but we will keep our tradition as my brother David will keep the tradition going and will join me every year for that special concert in memory of our sister Debbie. We in fact did attend the past TSO concert November 28, 2018. During their performance, for the first time since I have been attending many other shows, one of the guitarist broke out into a Pink Floyd song reassuring me that Debbie was in our presence at that moment in time because of Debbie's love for Pink Floyd. Although the song they performed was not "Wish you were here", it may as well have been, because this was one of Debs favorite songs. This was something very unexpected and fitting as we will never forget and always remember.
In Debbie's latter years she was especially proud of achieving two medals in the Special Olympics and also was a coach for volleyball. In 1977 she started one of her most enjoyable ventures in life which was juggling. She started practicing her skills with raw eggs went from raw eggs to juggling balls, pins, rings, basketballs and even bowling balls. She watched professional jugglers learning from them. She loved performing for an audience she had a knack for it. She enjoyed making people laugh and smile. She made them forget about their problems, even if it was for a short time.
When Debbie's disability started to effect her juggling and she was no longer able to perform she moved forward in her life and excelled in her poetry and self-expression and spirituality and some of her writings and artwork reflected that. I know most of Debbie's friends have fond memories of Debbie as well, even though I don't know most of her friends but I do know that Debbie was really fond of Debbie Z. Thank you Debbie Z for sharing that memory of Debbie. Debbie talked often about autumn and all of its full bright colors and the time with you and for time spent. As for the rest of Debbie's friends we thank you for being her friend. Debbie will be dearly missed and forever in our hearts.
Come With Me
"God saw you getting tired a cure was not to be so he put his arms around you and whispered come with me with a tearful eye we watched you and saw you fade away although we love you dearly we could not make you stay a golden heart stop beating your tender hands at rest God took you home to prove to us he only takes the best"
RIP SiS
Share Your Memory of
Deborah
Simple Choices, Inc.
218 2nd Avenue
Troy, NY 12180
(518) 435-8030
---
Simple Choices Cremation Service is a proud member of the Cremation Association of North America
Simple Choices Cremation Service is proud to serve Troy, NY and all Capital District communities; Albany, Altamont, Amsterdam, Ballston Spa, Castleton, Chatham, Cohoes, Colonie, Clifton Park, Delanson, Delmar, Duansburg, East Greenbush, Glens Falls, Glenville, Guilderland, Latham, Loudonville, Malta, Nassau, Niskayuna, North Greenbush, Rensselaer, Rotterdam, Saratoga, Schenectady, Schodack, Scotia, Stuyvesant, Valatie, Voorheesville and Watervliet.