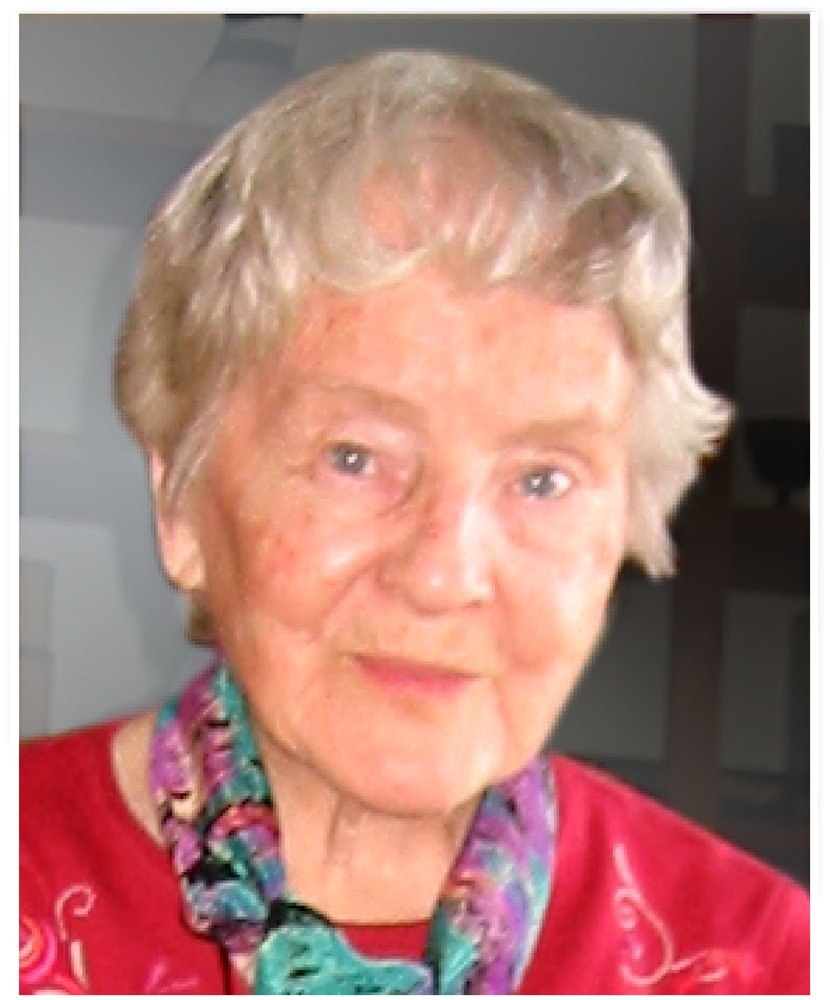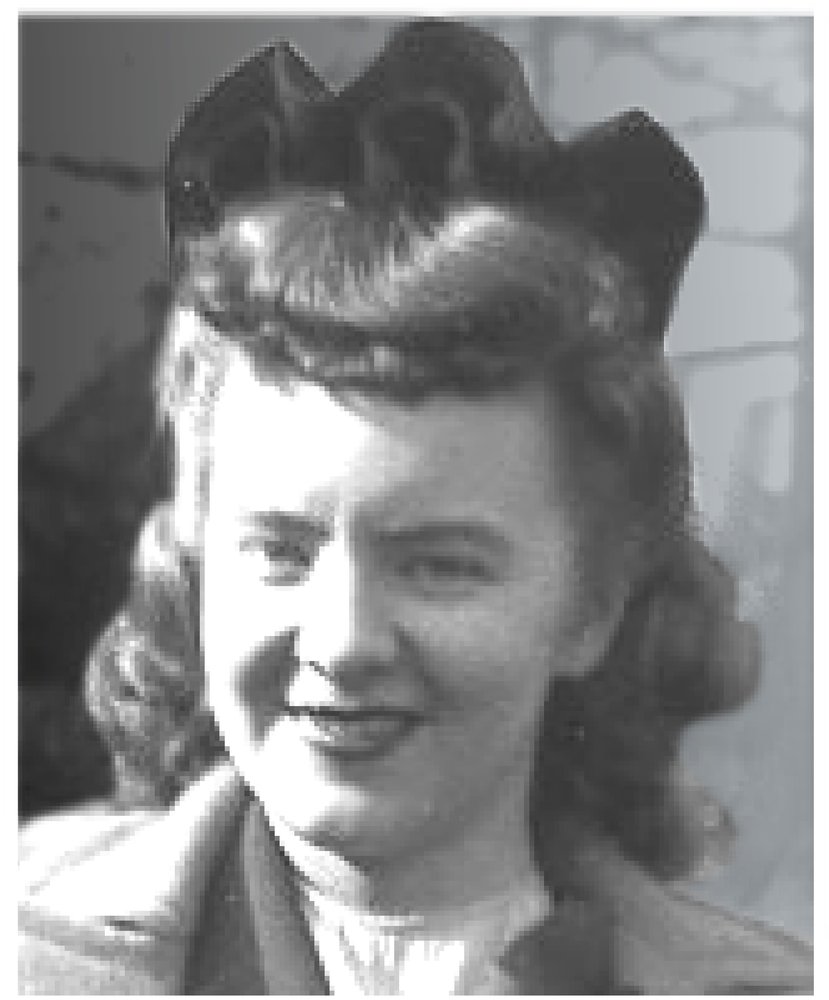 In Memory of
Helen Virginiabell Newhouse
1921 - 2018
Obituary of Helen Newhouse
Helen Virginiabell Andrews Newhouse
Rotterdam, NY
Helen Newhouse passed away on June 14, 2018, at the age of 97 (just short of her goal of living to 100).
Helen was born in Terre Haute, Indiana on May 24,1921. She was the eldest of three children of Henry J. Bottorff Andrews and Edna Okle (Johnson) Andrews.
Having excelled in a one-room schoolhouse setting, she skipped two grades and graduated at age 16 from Bloomington High School (Indiana). During those school years she had the opportunity to travel around the country with her Aunt Frances and Aunt Nellie. She graduated from Indiana University, in Bloomington with a degree in Home Economics. After college graduation (during WWII) she journeyed with her good friend Ethel Conard to Washington, DC, where she began working at the Naval Research Laboratory.
While in Washington, on a blind date orchestrated by Ethel and her beau, Helen met her future husband, David Lewis Newhouse (of Rushville, IN), who had also moved to Washington, DC to work in the war effort. They were married on October 1, 1944 in Bloomington. They spent their honeymoon hiking and camping in the Harper's Ferry, WV section of the Appalachian Trail, marking the beginning of a lifelong love and appreciation of hiking, camping, and the great outdoors.
After the war, David was offered an engineering position at General Electric in Schenectady, NY, and they settled in the West Hill Development in Rotterdam in 1955. Helen became active in the West Hill Garden Club, WOWs (Women of West Hill), and in community events. She and her family were active in the First Unitarian Society of Schenectady, the Mohawk Valley Hiking Club, and the Adirondack Mountain Club. She re-entered the work force as her daughters entered secondary school, working for many years at the Schenectady County Chamber of Commerce. She and David and their children hiked, camped, canoed, snowshoed, and took summer camping trips all over the US and Canada. Helen also accompanied David on many of his business trips to Europe and beyond, and in later years they traveled extensively in the West, returning many times to a favorite destination, Arches National Park.
Helen played an important supportive role in David's commitment to conservation and protection of the NYS Forest Preserve, with hours of typing (even helping to meet an urgent deadline using a manual typewriter on a campground picnic table in the Tetons), organizing family collating sessions, and participating in related meetings and club activities.
Helen was a loving, caring and nurturing wife, mother, and grandmother and had many interests: cooking, sewing, quilting, weaving, gardening, and decorating her home. She inspired similar interests in her three daughters. She was quietly and unconditionally supportive of her husband, daughters, and grandchildren.
Her grandchildren fondly remember time spent with her learning sewing, gardening, baking cookies and making jelly from her home-grown grapes. Her children and grandchildren will always treasure her calm, gentle ways, her unfailing kindness, and her quick wit. Her entire family, including her sons-in-law, will always remember her (and David) for creating a loving and welcoming home and sense of family that made weekend and holiday visits and family celebrations truly special.
Helen was predeceased by her parents, her husband David, her brothers John Henry Andrews and Charles Robert Andrews, and her son-in-law, Philip Oates. She will be greatly missed by her daughters, Denise Oates of Rotterdam, NY, Jennifer (Daniel) Robinson of Spring Hill, FL, and Robin (Scott) Robertson of Bakers Mills, NY, as well as by her beloved grandchildren: Krysten Oates (Steven Van Huiden) of the Netherlands, Ashley Oates (fiancé O'Shea Morris) of Columbia, SC, Levi Kranick of Bakers Mills, NY, and Cassandra Kranick of Saratoga Springs, NY.
Helen's family would like to acknowledge their heartfelt appreciation to the nurses, aides, doctors and other staff of the Schenectady Center for Rehabilitation and Nursing, Community Hospice of Schenectady, and the Meals on Wheels Program, for the caring and support they have provided to all of us.
Those who wish to do so may make contributions in Helen's memory to Community Hospice of Schenectady, the Meals on Wheels Program of Catholic Charities Senior & Caregiver Support Services, the Juvenile Diabetes Research Foundation (JDRF), or to another favorite charity of their choice.
A private remembrance gathering and inurnment at Memory Gardens Cemetery will be planned at the convenience of the family.
Share Your Memory of
Helen
Simple Choices, Inc.
218 2nd Avenue
Troy, NY 12180
(518) 435-8030
---
Simple Choices Cremation Service is a proud member of the Cremation Association of North America
Simple Choices Cremation Service is proud to serve Troy, NY and all Capital District communities; Albany, Altamont, Amsterdam, Ballston Spa, Castleton, Chatham, Cohoes, Colonie, Clifton Park, Delanson, Delmar, Duansburg, East Greenbush, Glens Falls, Glenville, Guilderland, Latham, Loudonville, Malta, Nassau, Niskayuna, North Greenbush, Rensselaer, Rotterdam, Saratoga, Schenectady, Schodack, Scotia, Stuyvesant, Valatie, Voorheesville and Watervliet.