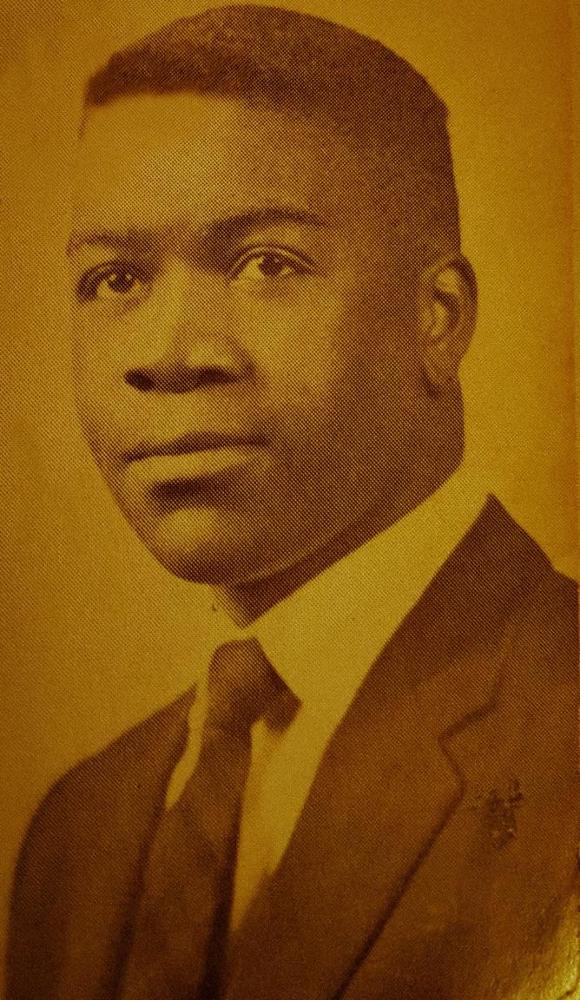 In Memory of
McKinley Jones, Jr.
1939 - 2016
Memorial Service
2:00 pm - 5:00 pm
Saturday, August 6, 2016
First Unitarian Universalist Society of Albany
405 Washington Avenue
Albany, New York, United States

Get Directions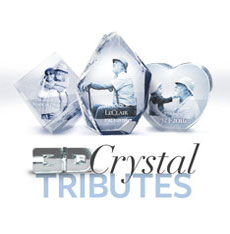 Order A Crystal Tribute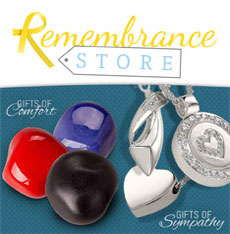 The Remembrance Store
Obituary of McKinley Jones, Jr.
McKinley Jones, Jr. Obituary
McKinley Jones Jr. (also known as "Mac" or "Buster") died Sunday, July 17, 2016 in Albany, NY after a long courageous battle with ALS. He was 76. Born in Coeymans, NY on November 7, 1939 McKinley was the seventh child of nine and the only son of the late McKinley Jones and Mary Lipscomb Jones.
McKinley had a lifelong love affair with his sister Maxine's pound cakes, his mother's black-eyed peas with tomatoes, jazz music, Negro spirituals, and books. He read extensively on subjects ranging from history, race, culture, religion, philosophy, geography, humanism, and science. And he loved to talk. Candid and opinionated, he loved to engage by asking provocative questions on a wide range of subjects, ranging from the tax code to the origins of the Christmas holiday.
We were blessed to learn many valuable lessons from McKinley during his 76 years, among them:
Help someone whenever you can without fanfare or expectation. And just do it because it's the right thing to do. In life, there are so many ups and downs, so pick and choose your battles carefully. Know your history. All that our ancestors had was each other. Keep on keepin' on. Encourage your children to be scholars. When it comes to marriage, forget about the honeymoon and buy the house. And most importantly: Read, and read some more.
McKinley and his siblings began working at a young age due to their father's illness. Throughout high school he worked at the local supermarket, earning $0.75 an hour.
After graduation, he worked as a waiter at West Point Military Academy for 2 years.
Upon passing the entrance exam, he moved on to an office job with New York State.
In 1963 McKinley was drafted into the United States Army and was stationed at Fort Dix, NJ. It was during this time that the 20-something year old McKinley began travelling to NYC on the weekends and learning a lot more about the world. In an essay he wrote called "Notes About Me", he mentioned having witnessed race riots for the first time and having participated in a civil rights demonstration in Harlem, NY.
Honorably discharged from the military in 1965, McKinley returned to Albany. Newly married with a young daughter he juggled full-time and part-time jobs for several years. And he continued to read. Around this time, he was inspired by the autobiography of Malcolm X and started going to the library after work to read before dinnertime. This became part of his routine for many years.
In 1968 he joined the Albany chapter of the NAACP and started participating in community affairs. With others in the community McKinley organized groups to address youth unemployment, poverty, and the absence of blacks in local television broadcasting. He also served as the Co-Director of the Albany Black Coalition and advocated for educational reforms at Albany High School.
From 1971 to 1973 McKinley served as a Community Organizer for the Eleanor Roosevelt Developmental Services Center in Albany. While there he designed and implemented community-based prevention strategies to address environmental issues, such as lead poisoning for unserved and underserved populations with special needs.
In 1973 McKinley and his family relocated to Rochester, NY. McKinley worked as Program Coordinator for Albion Correctional Facility. During his four-year tenure, he directed and managed a five-county work and educational release program. Overseeing a staff of 17 professionals, McKinley designed and developed the Urban and Rural Community Development Program model.
An opportunity to work with the special needs community brought McKinley and his family, which now included 3 daughters, back to the Albany area. From 1977 to 1979 he was a Treatment Team Leader at the Oswald D. Heck Development Center in Schenectady. While there he managed a residential treatment team that provided community services for a county-wide catchment area.
In 1979 McKinley moved on to become a Program Planner for the New York State Office of Mental Health (OMH).He was responsible for designing state-wide activities for the coordination of services to mentally ill children.
A year later he joined the New York State Office of Mental Retardation and Developmental Disabilities (OMRDD) as Director of Affirmative Action. As Special Assistant to the Commissioner, McKinley was responsible for overseeing the agency's Affirmative Action/Minority and Women-Owned Business Enterprises programs. As an active member of the Affirmative Action Council, he developed affirmative action programs for a workforce of 28,000 people. McKinley was responsible for clinical, programmatic, and residential development programs and services. Through McKinley's efforts, many of these individuals received services for the very first time.
Outside of his work at OMRDD, McKinley remained active in the local community. In 1982, McKinley (along with Dr. Gerlene Ross) was one of the founding organizers of Almega Academy – a private parent-run cooperative school. McKinley taught American History, with a focus on the contributions of black people in America. He encouraged his students to challenge the traditional narrative of American history, to think critically and to ask questions. Assigned reading included books such as "Great Negroes Past and Present" by Russell L. Adams, "Slave Testimony: Two Centuries of Letters, Speeches, Interviews and Autobiographies" by John W. Blassingame, and "Before the Mayflower: A History of Black America" by Lerone Bennett, Jr. McKinley would always tell his students, "Don't let anyone tell you black people did not contribute to this country."
On the work front McKinley continued to thrive. In 1985 he was promoted to Bureau Director of OMRDD. In this role, he founded the Minority Development Institute, which was designed to incubate start-up and emerging not-for-profit entities to expand services to individuals with developmental disabilities throughout New York State.
In 1989 McKinley joined the Long Island Developmental Center as Associate Director. He worked there until 1992 and was instrumental in re-establishing the facility's eligibility for federal financial assistance.
From 1992 to 1995 McKinley served as the Chief Executive Officer of the Bernard Fineson Developmental Center in Queens Village, NY. As CEO of a $35 million facility, he managed multimillion capital improvement projects and outsourced contracts to private vendors who provided family support services.
McKinley retired from New York State in 1996.
Not one to rest on his laurels McKinley launched his own consulting firm -- Human Services Solutions, Inc.
Forever active in his community, McKinley went on to found the Black America Free Thought Association (BAFTA). McKinley served as President and along with Taunya Hannibal-Williams, Crystal Coleman, and Leon Dukes, conducted an exhaustive research project that uncovered the history of Black American humanists in the Civil Rights movement. BAFTA became a pioneer of sorts in Humanist circles. In 2006, BAFTA partnered with the Institute for Humanist Studies to present an art exhibit titled "Beyond Black History Month: Free Thought in Black America". Artist Jocelyne Elson painted portraits of notable blacks, such as Frederick Douglass, Langston Hughes, Paul Robeson, and A. Philip Randolph, among others.
In 2008, McKinley was a recipient of the Jim Perry Progressive Leadership Award. The award is named in honor of Jim Perry, a founding member of Capital District Citizen Action of New York and recognized McKinley's unapologetic support of progressive policies promoting social, racial, economic, and environmental justice.
In 2010 the Albany Common Council passed a resolution during Black History Month honoring several people, including McKinley, for their contributions to the local community.
Speaking of politics, McKinley worked closely with former City Council member, Corey Ellis on his 2009 and 2013 bids for Mayor of Albany. McKinley worked tirelessly behind the scenes, strategizing, advocating and doing what he did best -- giving orders. Corey and McKinley, along with Ronald Quartimon would go on to work together on many other community initiatives, such as the Capital District Black Chamber of Commerce.
Most recently, McKinley served on the board of the Capital District Black Chamber of Commerce, as well as the Capital Region African-American Historical Society.
McKinley obtained his undergraduate degree in Sociology from The College of Saint Rose (Albany, NY) and his Master's degree in Urban Administration from the State University of New York at Brockport (Brockport, NY).
A prolific writer, McKinley wrote extensively, and amassed a collection of essays, poems, and articles. He also authored an unpublished book of Humanistic poetry, with a specific focus on enslaved blacks and their desire for freedom.
In his spare time, McKinley would chat with his youngest grandchild, Aaron James, every Sunday afternoon. The topics they discussed were varied, and ranged from food (which McKinley loved if it was cooked to his liking) to baseball (McKinley would share his memories of going to Negro League baseball games with his father) to toys. McKinley would say to Aaron "I'm not going to buy you any toys, but I will buy you books". That was McKinley's way of encouraging young Aaron to be a scholar.
McKinley is survived by his wife, Gail Jones; daughters, Kristin B. Jones (Geoffrey Eric Pickford-Gordon) of Olney, MD, Robyn K. Jones of Tampa, FL, and Michelle Walker of West New York, NJ; Corey Ellis and Ronald Quartimon (the two remarkable protégés whom he considered to be his "sons"), both of Albany; granddaughter, Amber M. Walker of Albany; grandsons, Aaron James Pickford-Gordon of Olney, MD and Adam M. Walker of Albany; sisters, Maxine (David) Ballou of Albany, Aquilla Cook and Jennifer Jones, both of Kansas City, MO; a host of nieces, nephews, cousins, and dear friends.
In lieu of flowers the family asks that donations be made to St. Peter's Hospital ALS Regional Center of Albany, NY, 19 Warehouse Row, Albany, NY 12205.
Share Your Memory of
McKinley
(518) 435-8030
Proudly Serving the Entire Capital District