Caring for People, Making a Difference.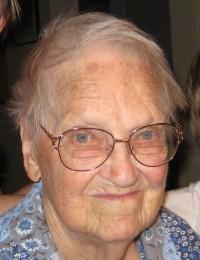 Obituary of Lura Evelyn Stinnett
Lura Evelyn Stinnett was born during a snow storm on February 28, 1920 in Jean, Texas. Her parents were Vida Oliver McBrayer and Fred Odell McBrayer. She had a brother Frederick and two sisters, Dorothy Pauline and Billie Louise, all deceased. Lura grew up in Texas in a hard working Baptist family. She graduated from Longview High School in 1936, Kilgore Junior College in 1939, and graduated in 1941 from Texas Women's University, Denton, Texas with BS and BA degrees in Vocational Home Economics. She later received her Master's Degree in Secondary Education, Administration and Supervision from the University of California, San Francisco in 1954. In college in Texas she met her roommate's uncle, Adrian V. Stinnett, and after graduation they were married in May of 1942. They were married until his death in 2003. Lura taught in Brownsfield, Big Spring, Laredo and Houston before leaving Texas. Adrian was a sailor and was out at sea 11 months of the year. His ships would come in to ports in California. So they relocated to California, settling in the San Francisco Bay Area. Lura there taught at Harbor Gale Nursery School and Rodeo Kindergarten, followed by 30 years service in the Richmond Unified School District, Richmond, California. She taught at Roosevelt, Longfellow and Downer Junior Highs and then later at DeAnza High School. She loved teaching, seeing the joy that came to the kids as they learned and accomplished something new. Even in her last months she would have dreams with funny anecdotes of things that had happened during her many years in the classroom. Their first daughter Diana Sue was born in February 1943, and their second Sara Elaine was born in May 1947. Lura had lived through the Great Depression, and now lived through the years of World War II with her husband on destroyers and aircraft carriers. His ship was sunk at Pearl Harbor, but he was unharmed. He remained in the Navy for an additional 13 years after they married, so she was the rock that held the family home together with the two girls to raise and her teaching profession. She raised her children as Christian's and encouraged and supported them in following their dreams. As a teacher she sponsored Y-Teens and Future Homemakers of America Clubs. Among the over 7500 students she had in homemaking clubs, she was most proud of her FHA regional and state officers. A special highlight for her was a trip to Washington DC in 1975 with the state officers. She helped them with the fundraising that paid for the trip. As a Mother, by her loving example, she taught her children to be kind, respectful, caring, truthful, hard working, patient, gentle and slow to anger. As a seamstress, she made most of the girls clothes until they were in junior high school. She passed on her love of sewing to her girls and thousands of students in public schools. She loved to garden, to be out in beautiful natural surroundings, always had beloved pets, and fostered many a stray cat and it's litter through the years. She loved to read and could read a whole book in a day. She was always very generous and for many years gave to multiple charities. After early retirement she continued to work part time in adult education clothing and foods classes for Butte College in Paradise, California. She was a long time volunteer at Sycamore Glen and the Discovery Shop, resale shops to raise money for medical research. Lura was an active member of Clinton Avenue Baptist Church, Richmond, Pleasant Valley Baptist Church, Chico, California. She was a Baptist over 50 years of her life. She later was a member of Coeur d'Alene Bible Church, Coeur d'Alene, Idaho, Fellowship Bible Church, Post Falls, Idaho, and Woestina Reformed Church, Rotterdam Junction, New York. She was a member and former local officer of California Teachers Association and California State and American Home Economics Association. Lura and Adrian relocated to Coeur d'Alene, Idaho in approximately 1995, to be near their daughter Sara and grand daughter Kirian. After her husband's death September 13, 2003, she lived in a retirement home first independently and later with assistance. In July 2008 she and her daughter Sara moved to Rotterdam Junction, New York to live together and to be near her granddaughter Kirian Cowsert and her 3 beloved great grandchildren. Sara was her caregiver until her death September 3rd, 2010 at Ellis Hospital, Schenectady, New York. She loved her home and gardens and was devoted to feeding the neighborhood birds and squirrels. They gave her a lot of pleasure. Her neighbors and church were always very attentive and kind to her. A week before her death she had been walking around her home and able to do some activities. The change happened quickly and her passing was peaceful, with her daughter at her side. She had never wanted to live in a nursing home, so was blessed with her strength so near the end of her life. She was 90 years old and had been battling metastatic breast cancer for the last year. A few days before her death she told a counselor at the hospital that what was most important to her in her life was her family, daughters, grandchildren and great grandchildren. She is survived by daughters Diana Sue Bucher of Pensacola, Florida, Sara Stinnett of Rotterdam Junction, New York, grand daughters Sunhi Garber, California, and her 5 children, and Kirian Cowsert, Pattersonville, New York, and her 3 children. She also leaves behind her beloved niece and nephews, Esther Brainard Hamilton, Marty Brainard, both in Portland, Oregon, and their brother Joseph Brainard, California. The 2 years that she was living in Rotterdam Junction, New York, she touched the lives of many people with her sweet and gentle nature. She was an amazing lady and beautiful Mother. She is greatly missed. On Saturday, September 18th at 2:00 there will be a Memorial Service for Lura at Woestina Reformed Church, 1397 Main Street (5-S), Rotterdam Junction. Following a short service, chocolate cake will be served as a memento of Lura's lifetime love of chocolate. She would appreciate the humor of it. She has been cremated and at a later time her ashes will be taken to Coeur d'Alene, Idaho to be placed in a joint burial place with the remains of her husband Adrian. Together again at last and in the presence of Our Lord, Jesus Christ.
To plant a tree in memory of Lura Stinnett, please visit Tribute Store
Services for Lura Stinnett
There are no events scheduled. You can still show your support by planting a tree in memory of Lura Stinnett.
Visit the Tribute Store
Share Your Memory of
Lura