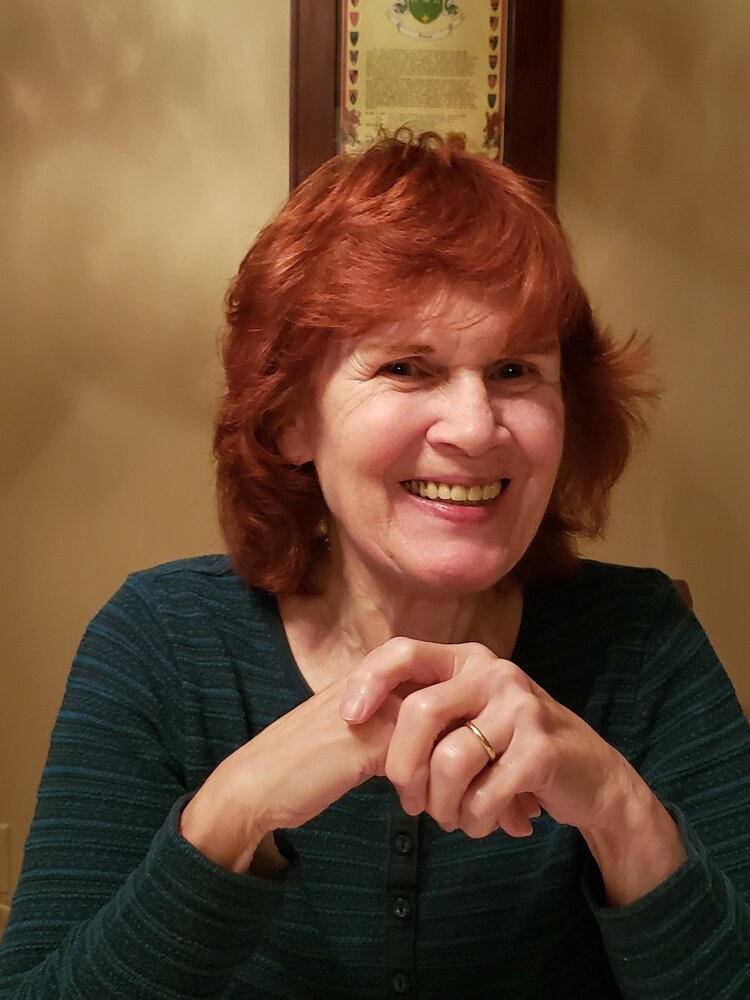 Obituary of Catherine (Curtin) Rudzinski
Catherine Rudzinski (Curtin), 77 years of age, passed on Tuesday, November 7, 2023 at her home in Westerlo, NY, surrounded by her devoted family.
Cathy was born on October 6, 1946 to the late Daniel and Marguerite (Clifford) Curtin. She was the youngest of five children, growing up on Newtown Ave. in Astoria Queens. She attended P.S 171and 126, Queens Vocational High School and Our Lady of Mt. Carmel Church.
Cathy married the love of her life, Timothy Rudzinski on July 30, 1982 at The Cathedral Of Immaculate Conception in Albany, NY. She worked as a hairdresser, a secretary/typist for Lee Spring in Brooklyn, NY, Harness Horse Breeders and the office of Senator Knorr in Albany, NY, as well as the Dept of Health Vital Records, and a housecleaner. Cathy met her "adopted" parents, Andrew and Grace Malatesta while working for them as a housecleaner. She was also a home-school teacher for her two youngest children from Pre-K through 12th
grade.
Cathy was an avid reader, cook, dancer, amateur detective, animal lover, and loyal friend and confidant. She was a selfless, caring and a loving person who was devoted to her husband, children, grandchildren and friends. She was a strong Irish-American from her red hair to her loving presence that could light up a room with her smile and quick wit.
She was always a fierce defender of her family and friends. Those who knew her best knew her as being her own unique person, a forgetter of names, locationally challenged and famous at making up her own unintentionally hilarious song lyrics.
Cathy is survived by her husband, Tim Sr., daughters, Barbara (Curtin) Spaulding (her husband Russ, and grandsons Daniel, Andrew, Matthew), Danielle Rolfe (her husband Paul), Tim Jr. (his wife Lauren and grandchildren Connor and Claire). Also survived by her lifelong friends, Annie Wright and Marie Sheridan-King, as well as 9 nieces and nephews.
Predeceased by a sister, Barbara, who died in childhood, and her beloved brother, Bob Curtin, as well as her parents.
Cremation has taken place through Simple Choices, Inc.
Services will be private.
Fond memories and expressions of sympathy may be shared with the Rudzinski Family, online at: SimpleChoicesCremation.com


Share Your Memory of
Catherine