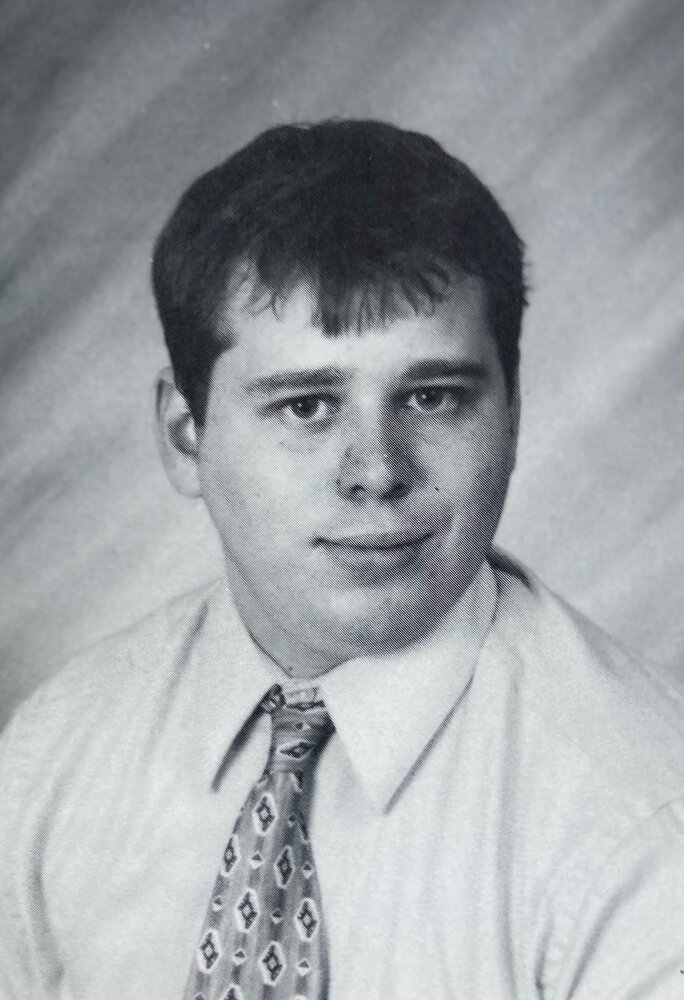 Obituary of Jeffrey Lonny Winter
Jeffrey Lonny Winter, known to family and friends as "Lonny," passed away September 9, 2023.
Lonny was born a Buffalo Bills fan in Rhinebeck, NY on May 18, 1976.
He grew up in and around the Albany area and enjoyed camping with his family at Lake George.
Lonny's favorite season was football season. Every year, he followed the wins and losses of the Buffalo Bills with passion. He shared the ups and downs of every game with his closest friends on Sundays at Graney's Bar & Grill.
His presence and passion during games will be deeply missed.
After attending the University of Buffalo and graduating from the School of Pharmacy in 1999, Lonny worked for Walgreens in Albany where he enjoyed working with his colleagues and took pride in helping people as a pharmacist. He also mentored Albany College of Pharmacy students as interns and employees. Those students lovingly referred to him as "Uncle Lonny" and 20+ years later he is still known as everyone's favorite uncle; a testament to his devotion to assisting others and supporting the students fortunate enough to learn from him.
Lonny is survived by his brother, Scott, who lives in a resident home for the developmentally disabled in Ballston Spa, NY. When their mother passed away in 2012, Lonny willingly became Scott's guardian making sure his non-verbal, highly autistic brother was well cared for in a small group home setting with social and learning opportunities. Scott will miss seeing his brother who visited regularly and took him out to enjoy ice cream at Friendly's or Stewarts.
Cremation has taken place through the care of Simple Choices, Inc.
Lonny's extended family invites those who knew him to share their memories at a memorial to be held on Sunday, November 12, 2023 from 12PM until 3PM at

42 Howard Street, Albany, NY 12207

.
Fond memories and expressions of sympathy may be shared with Lonny's Family, online at: SimpleChoicesCremation.com


Share Your Memory of
Jeffrey