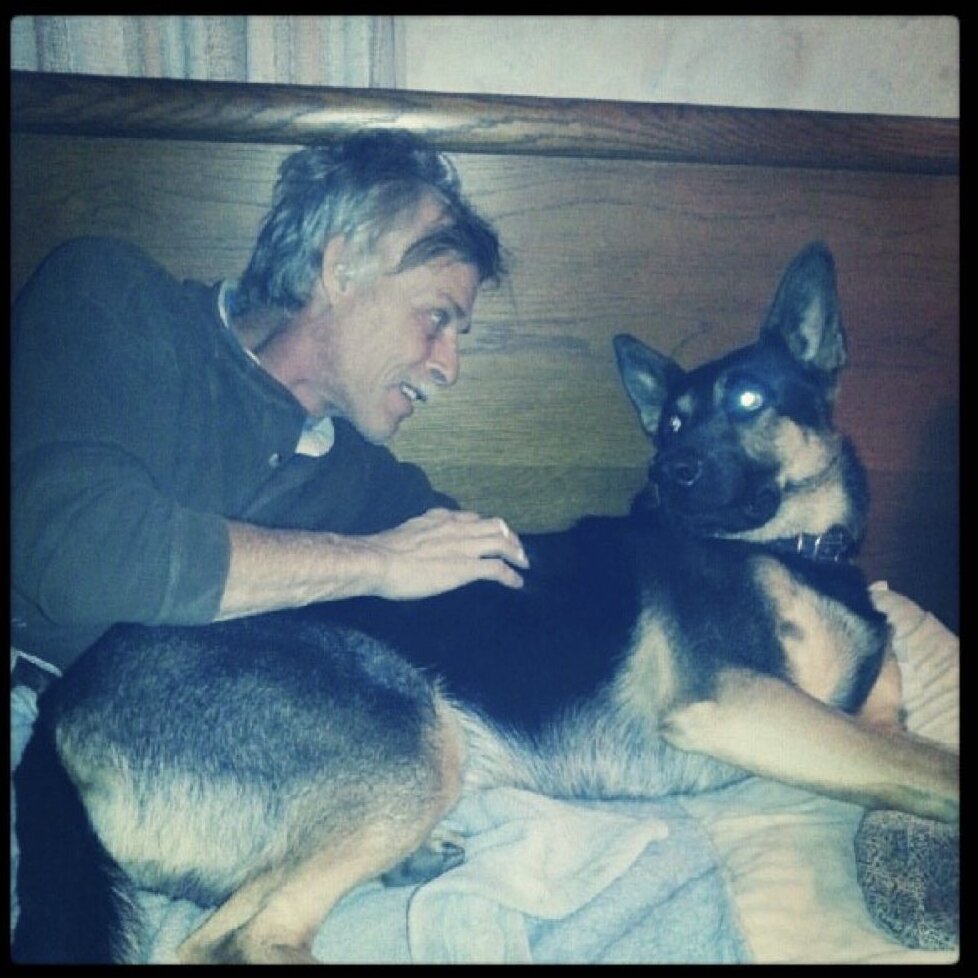 Obituary of Kevin Paul Bissell
Mr. Kevin Paul Bissell, 62, of North Greenbush, passed away peacefully on October 12, 2023 while holding his son's hand before being reunited with his cherished German Shepherd, Brooklyn.
The son of the late Robert Bissell, Sr. and Barbara Davis-Bissell, Kevin was born on October 4, 1961 in Albany. He was raised in Defreestville and graduated from Columbia High School (Class of 1979). In his youth, Kevin played little league baseball, he had a love of sports throughout his life. The Baltimore Orioles were his favorite baseball team and the Minnesota Vikings were his favorite football team.
Kevin was mechanically inclined and possessed a gift for metalworking which became evident in his youth. He first became a welder for American Jail and American Boiler and was also a Journeyman. He joined the local Boilermakers-Blacksmith Union in 2000. Anything mechanical, automotive and metalworking was an artform for Kevin. Whatever you gave him, he could simply make it work.
Kevin was an incredibly selfless individual with an open and generous heart. He was also the type of person that would do anything for anyone and refuse anything in return because of how generous his heart was. Warmly remembered by his son as an immensely accepting and understanding father. Kevin was known to accept and take in anyone that had been turned away by their own families. Many struggling young adults found support and encouragement from him. Kevin was a great lover of dogs, especially German Shepherds.
He leaves to cherish his memory, his former spouse and close friend, Diane Bissell, his only son Kyle, his canine "daughter" Heidi and his canine "grand dog" Diesel. Kevin is also survived by two sisters: Kim Splain and Heather Peasall, one brother Bob Bissell, and his very dear best friend Richard Wiley (who was more than a best friend, but more like a brother that he shared a soul-tie with).
In addition to his parents, Kevin was predeceased by his cherished German Shepherd and constant companion, Brooklyn; who was the light of his life.
Cremation has taken place through the care of Simple Choices, Inc.
A Celebration of Kevin's Life is being planned at the convenience of his family.
In honor of Kevin's generous and humane spirit, please consider a memorial donation to:
3 Oakland Avenue, Menands, NY 12204
Fond memories and expressions of sympathy may be shared with the Bissell Family, online at: SimpleChoicesCremation.com


Share Your Memory of
Kevin