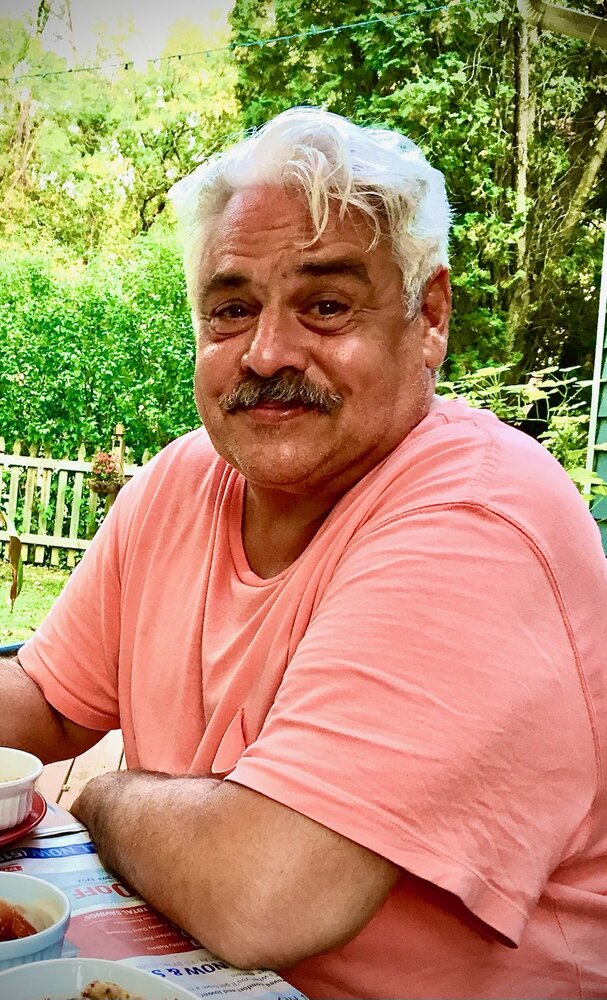 Obituary of Curtis G. Brown
Curtis G. Brown, 63, of Altamont, passed away on September 14, 2023.
Born in Fort Benning, Georgia, Curt was the epitome of a "Georgia Peach", a namesake he embodied with his earthy, fuzzy-soft, sweet and sunny nature.
His passion was baking, an art he genetically inherited from his German heritage originating in Kitzingen, Germany. Sunday morning baking was his ritual, usually to excess, which he gladly shared with co-workers and friends.
Curt loved Marvel hero comics, movies and sported tattoos to prove it!
As an "Army Brat", Curt was raised in many places around the world such as Germany, Alaska, Georgia and South Carolina. He made a home in Key West, Florida, and eventually made his way to Albany, New York where he spent the next 25 years.
In later years, he loved naptime with "Layla" (the French bulldog) and snuggle-time with "Safari" (his Bengal cat).
Curtis was predeceased by his parents, Eleanor and Gary Brown, Sr., his aunt, Marie "Tante" as well as brothers: Charles and Gary, Jr. Curtis was also predeceased by his late partner of 12 years, James Sanzone. Awaiting Curt at the Rainbow Bridge will be "Safari" (his cat of 21.5 years) and other beloved pets who shared his life and love. "Romp and Play, Y'all"!
Curtis is survived by his loving partner of 23 years and husband for 8 years, Kevin F. O'Brien.
He is also survived by several siblings, nieces, and nephews.
Heartfelt thanks to supportive family and friends: Cheryl and Hal Avery, Rick, Carol and Andy Tobler, Cathy and Tom Robinson, and Gerry and Diane O'Brien and special thanks to: Fran Wilkenson and Dr. Angela Pearson for being with Curtis till the end.
Dear Curtis,
In a world of roses, you always stood out as a sunflower! The brilliant petals of your smile always lit up any dreary day, and dark and thorny nights. My thorns were always filed smooth by your love, devotion and positivity. I will be eternally grateful for the joy and love you brought to me every day. Shine on, honey! Will miss you every day and till we're together again.
See you later!
Love Always,
Kevin
In lieu of flowers, "donations" can be made in Curt's memory by simply being kind and thoughtful and living in the spirit of fond memories of Curt.
---
Fond memories and expressions of sympathy may be shared with Curt's Family, online at: SimpleChoicesCremation.com


Share Your Memory of
Curtis