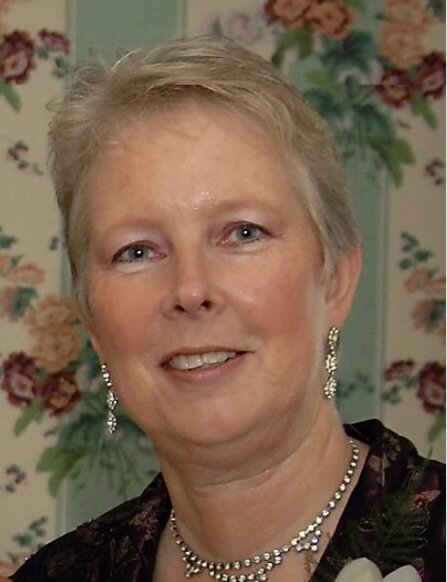 Private Services
Cremation has taken place through the care of Simple Choices, Inc. Upon Linda's request, as she wanted only something simple and quiet, she will be cremated and there will be no calling hours. A small informal memorial service may be held at her family's convenience. Final burial will be interment with her husband in Forest Park Cemetery, Brunswick.
Special Thanks & Donations
She wishes to thank her family who loved her and those who were her friends in life. Donations can be made in her name to Operation Snip, 195 Second Street, Troy, NY 12180 or the Mohawk Hudson Humane Society, 3 Oakland Avenue, Menands, NY 12204.


Obituary of Linda Lee Holcomb
PITTSTOWN – Linda Lee (Waddell) Holcomb of Pittstown crossed over the bridge on June 21, 2023 to be met by those who have gone before her. Linda was born at Saratoga Springs Hospital on December 7, 1952 to George and Emily Kostka Waddell and lived on a small farm outside the village of Middle Grove in the Town of Greenfield. Linda is survived by the love of her life, her husband Drew D. Holcomb as well as her five children, Mark (Andrea) Heyler of Bangor, PA, Shane Jones of Elizabeth, WV, Michele (Paul) Scutieri of Ballston Lake, Sarah Sorel and Amanda (Russell) Coonradt of Ballston Lake along with grandchildren Jordan Jones and Devin Freebern, Makayla, Kirsten, Christian and Kairi Sorel, Ethan Heyler and Amelia and Caleb Coonradt, along with great-grandson, Camden Jones. She is also survived by her brother, George Waddell of Middle Grove, nephew Clinton Waddell and niece, Cassandra Waddell, as well as great-nieces and nephews and many cousins. She enjoyed playing golf and traveling with her husband and creating new memories and adventures. Linda raised Brittanys for 30 years, a breed of dog that was near and dear to her heart. She was involved in both field and show events, breeding and owning a number of champions. She was involved with numerous local and New England dog clubs and had been an AKC Field Trial and Hunt Test Judge. She enjoyed gardening, quilting, knitting, crocheting and cross-stitching, needing always to keep her hands busy. She enjoyed walks in the woods, blue skies over the pine trees and sitting on the rocky shores of Maine smelling the salt water and listening to the calls of the seagulls. She was also an archaeology, history and genealogy enthusiast. Linda retired in 2010 from the NYS Office of General Services Procurement Services Group as a Grade 25 Purchasing Team Leader. Her goal in life, however, was to be a loving wife, mother and grandmother and wishing to be remembered by all as a good person who loved and cared. Cremation has taken place through the care of Simple Choices, Inc. Upon Linda's request, as she wanted only something simple and quiet, she will be cremated and there will be no calling hours. A small informal memorial service may be held at her family's convenience. Final burial will be interment with her husband in Forest Park Cemetery, Brunswick. She wishes to thank her family who loved her and those who were her friends in life. Donations can be made in her name to Operation Snip, 195 Second Street, Troy, NY 12180 or the Mohawk Hudson Humane Society, 3 Oakland Avenue, Menands, NY 12204. Fond memories and expressions of sympathy may be shared with the Holcomb Family, online at: SimpleChoicesCremation.com


Share Your Memory of
Linda