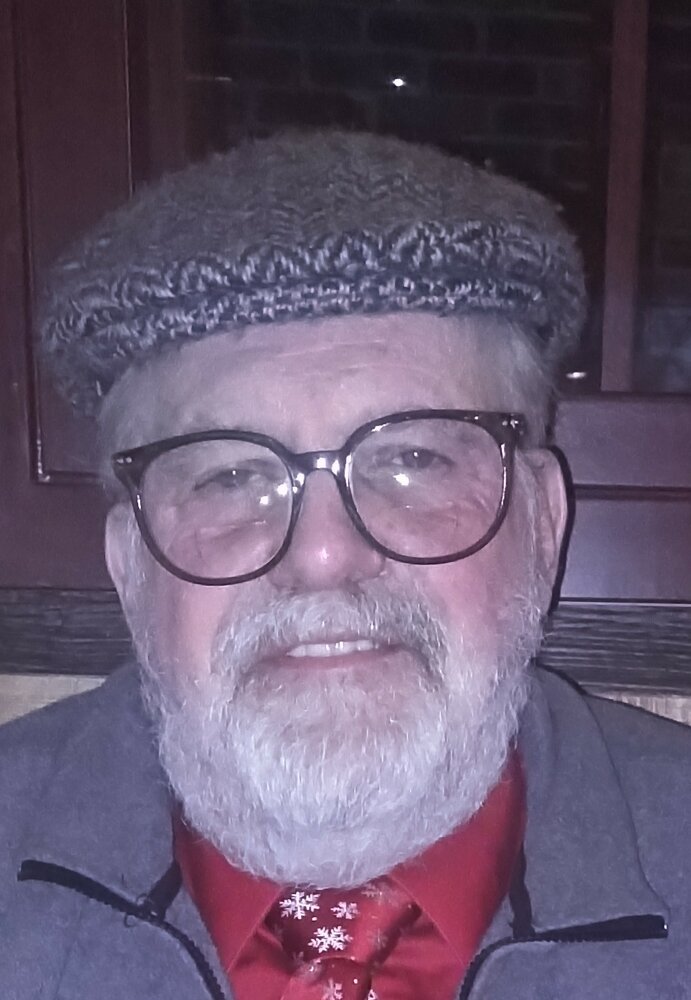 Private Green Burial
Warren was naturally buried in The Dell (Green Burial Section) in Vale Cemetery, Schenectady.
Public Memorial Service
His life will be celebrated with a memorial service on April 29 at 2 p.m. at Our Redeemer Lutheran Church in Scotia, NY, followed by a meal.
Flowers are Gratefully Declined...
NO flowers – instead, please consider donating to the Regional Food Bank, Habitat for Humanity of Schenectady, or Our Redeemer Lutheran Church.


Obituary of Warren William Sheldon
SCOTIA- Warren William Sheldon (71) of Scotia, NY (formerly of Schenectady), passed unexpectedly on March 8, 2023. He is survived by his sister, Gwendolyn Sheldon; wife, Betty Ann Hughes; son Adam (Katie) and children Alex, Sarah, and Liam; son Eli (Brandi) and children Malaki and Mina; daughter-in-law Jessica Galusha and sons Dominick and Noah; stepson David Ballinger; stepdaughter Amelia Davies Robinson (Bryan K.) and children; stepson Bryan J. Davies and sons; nephew William Sheldon; niece-in-law Linda Sheldon; great-nephews Brian Sheldon, Anthony Sheldon, and Luke Sheldon and their families; great-nieces Sandy Sheldon Jeffrey and Justina Sheldon and their families; brother Roger Sheldon and family; and numerous cousins. He was predeceased by parents Gordon and Eileen (Sweeney) Sheldon; brother Clifford; son Noah; and the mother of his children, Sharon McBride. Warren's eyes were accepted for donation, and he was then buried in a family ceremony at The Dell in Vale Cemetery (the green/natural burial section). His life will be celebrated with a memorial service on April 29 at 2 p.m. at Our Redeemer Lutheran Church in Scotia, NY, followed by a casual meal where all will be invited to share "the rest of the stories". NO flowers – instead, please consider donating to the Regional Food Bank https://regionalfoodbank.net/donate-money/ ; Schenectady County Habitat for Humanity https://schenectadyhabitat.org/ ; or Our Redeemer Lutheran Church, Scotia, NY orlc@nycap.rr.com. Warren attended Schenectady public schools and graduated from Mont Pleasant High School in 1969. He was a Boy Scout, and he received a camp scholarship to the former NYS Conservation Camp on Raquette Lake – an experience he told tales about the rest of his life. He was a member of school wrestling, track-and-field, and football teams, including Mont Pleasant's "perfect record" football team. He graduated from Schenectady County Community College in 1971 with an AA in psychology. During this time, he worked with a street outreach program in downtown Schenectady, along with multiple part-time and seasonal jobs. He also ended up with his name in US Supreme Court records, after the ACLU defended him in a free speech case following his arrest for "desecrating the flag" because he had a peace flag painted on the roof of his old sedan. Warren drove bus for the Niskayuna schools for a short time, and then drove for CDTA for 38 years until retiring on his birthday in 2011. During his career, he received several safety and attendance awards and participated in several "bus rodeos" (driving skills competitions), including advancing to compete several times in the NYS rodeo and once at the national level. As a young driver, he was active in the drive to unionize the newly-consolidated Capital District Transportation Authority. Later, he served as a mentor to a number of younger drivers. He served as a leader for his sons' Cub Scout Troop 23 (Schenectady) and Boy Scout Troop 22 (Schenectady). His tales of parades, Camp Boy Haven escapades, and winter camping remained humorous even when repeated. He also volunteered with the Bellevue Little League. Following his retirement, he volunteered with Habitat for Humanity ReStore in Schenectady. He had belonged to several churches over his life but at Our Redeemer, he became deeply involved in many programs, including the choir, Property Committee, Worship and Music Committee, and the Soup Kitchen team (where he was a co-leader). Warren was a life-long gardener who loved experimenting with different plants, sources, or growing techniques. He was a lifelong angler and hunter, and in later years became an enthusiastic kayaker. He renovated a small 1970's trailer to be a comfortable, bare-essentials 3-season camper, and had nearly completed a gut renovation of his family home. He also enjoyed music in many styles, and occasionally created poetry. He was an eager and exploratory eater, and relished cooking experiments. He had a lifelong dislike for unfairness, whether that meant challenging a neighborhood bully or advocating for better working conditions. The family wishes to thank the Ellis hospital ICU-E2 and emergency room staff for their compassionate care for Warren and also his family; Pastor Dan May for his caring support for Warren and the family; and to Simple Choices for kindly coordinating funeral logistics. Shine on, Warren/Pops – you are deeply missed.


Share Your Memory of
Warren