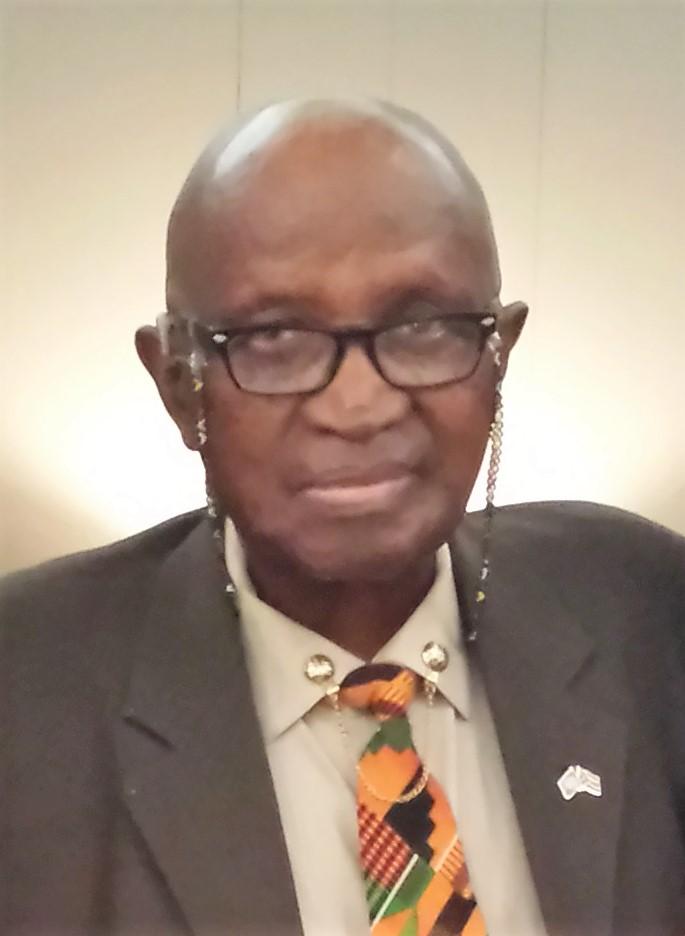 In Memory of
Dr. Bojana "Boji" Jordan
1930 - 2017
Obituary of Dr. Bojana "Boji" Jordan
ALBANY
Dr. Bojana "Boji" Jordan, 86, passed away on Wednesday, February 1st, 2017, at Saint Peter's Hospital in Albany. Born on June 19th, 1930 in the rural Transkei region of South Africa to the late, Matthew and Esther (Nomvumbi) Jordan, he was the second of eight children.
Revolutionary, activist, educator, doctor of Philosophy and the Humanities, author, poet, playwright...dear friend and cherished family member. From the time he was a young man, Bojana was an exceptionally driven individual. The forces that motivated him throughout his long and productive life seem to boil down to the intersection between the fight for racial equality and the role of education in that struggle. His political activism was always combined with efforts to educate and empower in whatever country and on whichever continent he found himself over the course of his life.
Bojana passionately pursued higher education beginning with a BA from the prestigious Fort Hare University in South Africa in 1953 and culminating in his PhD in Africana Studies from the State University at Albany in 1995. Beginning with his early days at Fort Hare University, Bojana was active in the anti-apartheid movement joining a host of grassroots political organizations and the Pan-Africanist Congress (PAC) political party. He routinely engaged in acts of civil disobedience and paid the price for his political activism with his exile in 1961 after a daring, James Bond-like escape from the South African Police.
Bojana lived in exile in a host of countries throughout southern Africa, often finding work as a teacher, before arriving in the US in 1965 on a fellowship to attend the University of Rochester. Throughout the 70's and 80's, the PAC sent him as an official representative of the party to Nigeria and Zimbabwe.
In 1985 he returned to the U.S. where he worked tirelessly and traveled extensively visiting cities, college campuses, community and church groups to raise awareness and mobilize support for those still suffering under the apartheid regime back in South Africa. He was active with the South African community in the New York City area, made up of many fellow exiles who became a close-knit family for one another. Eventually, however, Albany became his home after marrying his late wife, an American educator and fellow political activist, Barbara Shrover (Ellery), with whom he established the American-South African People's Friendship Association organizing protests and encouraging divestment in South African companies. Alongside the Social Justice Center in Albany, he helped organize protests the in the 1980's when the South African Springboks Rugby team came to play at Albany's Bleecker Stadium raising awareness of the ongoing anti-apartheid struggle.
In addition, as always, his political activism was tied to educational outreach. He and Barbara, worked to educate social studies teachers across New York state on how to teach students about the cultures and socio-politics of the continent of Africa.
In the twilight years of his life, Bojana enjoyed the warmth and community of friends he found at the Westview Homes apartment complex where he was affectionately known as "The Professor". He took pride in his prowess at building-wide Scrabble tournaments! Bojana was also the cherished family member and honorary grandfather to the Mlambi, Bittner and Khuzwayo children who will never forget their Baba.
A memorial service will be held on Saturday, February 18th at 3pm at the Unitarian Universalist Society of Schenectady at 1221 Wendell Ave. Schenectady, NY 12308 with a reception to follow.
(518) 435-8030
Proudly Serving the Entire Capital District