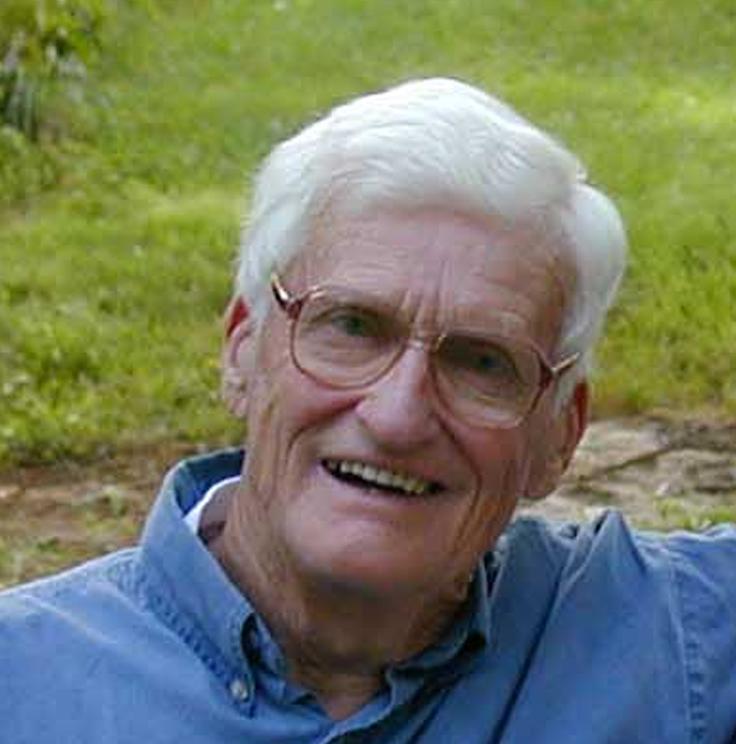 In Memory of
Chester H. Harvey
1922 - 2017
Obituary of Chester Harvey
Niskayuna -
Chester H. Harvey, 94, died peacefully on Friday, February 10, 2017.
Born in Clinton, Massachusetts on June 18, 1922, Chet was the son of Charles and Myrtle Harvey.
Growing up in a small town Chet developed a love of the outdoors: playing ice hockey on local ponds, skiing on nearby hills, and hiking in summer with friends and family.
After graduating from High School in 1940, Chet enlisted in the Coast Guard before the U.S. entered World War II; he served on the coast guard cutter USS Spencer on weather patrol in the North Atlantic before applying to radio school soon after Pearl Harbor. He served as radioman 3rd class on the USS Monomoy CG until he was transferred to the USS Vance, a destroyer escort which made 7 trips across the Atlantic accompanying convoys to strategic locations in the Mediterranean.
After the war ended in 1945, Chet returned home to marry Ruth Schobert. They moved to California where Chet used his GI bill benefits to earn a BS in mechanical engineering at Berkeley. Their first daughter,Pamala was born in Berkeley.
Chet's started his career as a research engineer at Surface Combustion Corp. in Toledo, Ohio, followed by a position as an analytical engineer for the Aircraft Nuclear Propulsion Project at Pratt and Whitney in East Hartford, Conn.
His daughter, Pauline (1954) and son, John (1955) were born in these years. In 1957 Chet accepted a job in Schenectady NY as a Proposal and Project Engineer for the American Locomotive Company (ALCOA) in the Nuclear Dept. which was designing an Army Package Power Reactor capable of being flown anywhere in the world to form a complete power plant. The family settled in Scotia - Glenville.
When diesel engines began to replace steam, Alcoa closed its doors. In 1960 Chet accepted a position at Knolls Atomic Power Labs then under contract to GE. He worked at KAPL in various engineering capacities until his retirement In July 1985.
Living close to the Adirondack Mountains gave Chet many opportunities to enjoy outdoor activities. He trained and was accepted in the National Ski Patrol as a registered Senior Patroller in 1959. He patrolled at Gore Mtn. ski area for several years before transferring his loyalties to Hickory Hill, a relatively small, but challenging ski area in Warrensburg, started by two World War II veterans from the 10th Mtn. Division. In addition to skiing Chet enjoyed hiking in the mountains and canoeing the rivers of the Adirondacks.
In 1974 Chet and Ruth divorced. In 1978 Chet met Kathie Armstrong. A mutual friend who shared Chet's love of music and singing introduced them, recognizing the probability of a successful relationship. Chet and Kathie married in 1981 and built a passive solar house in Rexford where they lived for 23 years. Kathie learned to ski and they both learned to paddle white water with the Adirondack Mtn. Club. At the request of the ADK. and with the help of other paddlers , they wrote and edited a book, Canoe and Kayak Guide: East Central New York.
As their paddling skills increased, they began to organize wilderness trips with paddling friends on rivers in northern Canada and the western US. A Norwegian friend introduced them to the wild rivers of northern Norway and Finland. Together they gave slide presentations to various groups interested in adventure traveling.
In addition to skiing locally Chet and Kathie travelled west to ski for a few weeks each winter. Chet's favorite destination was Grand Targhee in Wyoming.
Chet is survived by his wife, Katherine Armstrong. his two daughters, Pamala Ballingham, and Pauline Franz, Pauline's husband, James Franz, a grandson, Weston John Franz, Chet's brother, Curtis Harvey, and two step children, Robert Briber and Katy Briber. Chet was predeceased by his son John.
There will be a service celebrating Chet's life on Sat. Feb. 25 at 11am at the Unitarian Universalist Society of Schenectady,1221 Wendell Ave. Everyone is invited to lunch at the church after the service.
The family would like to thank the Baptist Nursing Home in Scotia and the Community Hospice of Schenectady for their compassion and care.
Contributions in memory of Chet may be made to the Adirondack Mountain Club, 814 Goggins Rd. Lake George, NY 12845 or WMHT public television, 4 Global View, Troy, 12180 or ECOS: The Environmental Clearinghouse, P.O. Box 9118, Niskayuna 12309
Please sign the family's online guestbook by adding your condolence.
(518) 435-8030
Proudly Serving the Entire Capital District