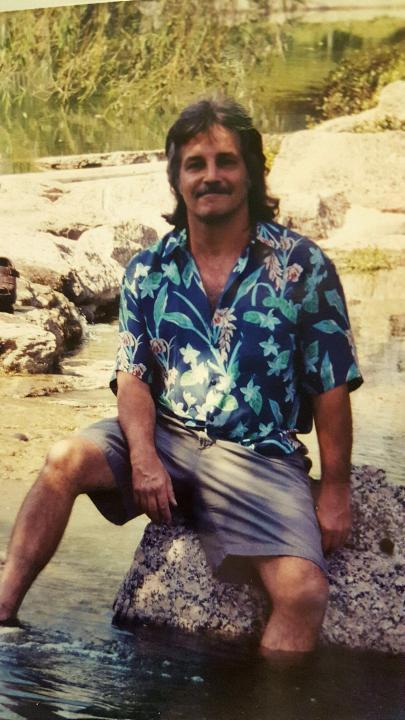 In Memory of
Gabriel Anthony "Tony" Suscietto
Thursday, January 19, 2017
Obituary of Gabriel Suscietto
Gabriel (Tony) Anthony Suscietto, 63 years young, slipped into eternal peace on Thursday January 19, 2017.
His spirit has been released from his worn out body and he is now free to explore the universe. Born in New Haven, Connecticut, he was the son of the late Gabriel and Carmela Suscietto and predeceased by his sister, Nancy Lee Suscietto.
Tony was known for his many explanations of movies, songs he heard, concerts he attended and beautiful photographs of memories he has captured throughout his life. Tony was a comic book fanatic; had a deep appreciation for art and history, President of The Beatles fan club till the end and lover of any monster movie made to date. He loved a good Italian sub and sitting out in the sunshine. Any day was a good day for a picnic.
Tony could tell you how to fix anything but not always able to complete the job himself. He was a romantic at heart, had such a way with words and enjoyed writing heartfelt letters, a true Italian man who was surrounded by many beautiful ladies throughout his life. He had a deep love for family and friends and was always willing to listen and give his own form of advice.
He was his own boss, a lover of life and experiences, one for enjoying the moment. He lived vicariously through his children's photos' and stories throughout the past 6 years.
He was always plotting his escape from the walls that surrounded him; a disbeliever of the hold his disease had on him.
Tony was always proud of his children and they loved him deeply, and he will always hold a special place in their hearts. He was the most interesting man in the world.
"It's not the years, honey, it the mileage", (Indiana Jones)
He is survived by his son Glen Suscietto (Eliza), daughters Nicole Suscietto (Brandon), Alicia Suscietto, Brianna Coleman (James); his grandchildren, Gage, Mia, Kiera, Dominick, Ava, and Sofia. His sisters' Antonia Dondero, Marianna Dambrov (David), Adrian Martone, nephews: Micheal, Benajamin, and niece: Gabriella. Step mother Claudette, First wife Julianne Suscietto-Irish, Second wife, Abigail Russell, as well as many other family and friends.
Rev. Patricia Bush will be offering prayers of comfort at 6 p.m. at the United Methodist Church in West Sand Lake, which will open the time to share memories and stories of Tony. A burial service to held at the Beaverdale Memorial Park Cemetery in New Haven, Ct. at 11am on January 28, 2017.
(518) 435-8030
Proudly Serving the Entire Capital District