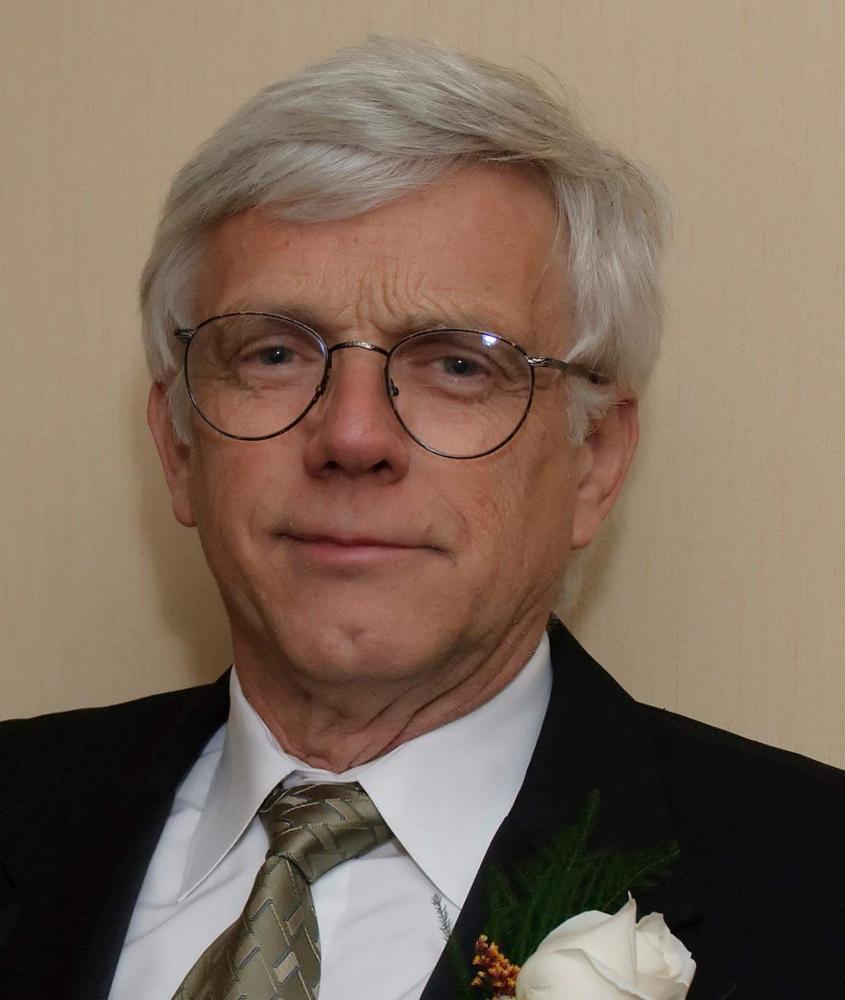 In Memory of
Robert Joseph "Bob" Benedict
1943 - 2017
Obituary of Robert Benedict
Schenectady
Robert Joseph Benedict (Bob), 73, of Schenectady, died unexpectedly Monday, January 2, 2017, at home. Bob was born in Bath, NY, the son of J. Crandle Benedict and Frieda Benedict (Schauger) and brother to sisters Christine and Patty. He graduated from Campbell-Savona High School and Cornell University. He spent the majority of his career working in real property assessment, appraisal, and sales - for Tompkins County, the City of Schenectady, as a licensed realtor, and later as a self-employed mass valuation consultant. Other employment included management of a 600-acre, 80-cow dairy farm (Glensfoot Farm in Cherry Valley, NY) and work at Glen and Mohawk bottling plant.
Bob married his wife of 50 years, Leslie Jean Benedict (Wilmarth) in Ithaca, NY. Together they raised 4 children, Joseph (Karen), Jason (Bridget), Lucas (Luci), and Caroline (Bill). He was previously deceased by his parents, an infant daughter Jessica, his grandmother Ruth Townsend, and stepmother Fanella Benedict (Tharp). He is immediately survived by his wife, his sisters, his children and 7 grandchildren - Lucas, Caleb, Parker, Asher, Elliana, Brooke, and Jachin, with another grandchild expected soon. He was affectionately known as Papa to his grandkids. Along with his wife, he spent the last 3 years providing full-time child care to his granddaughter Brooke.
He was a resident of Schenectady for 32 years and was enthusiastic about local heritage related to the Erie Canal, the Stockade, and American Locomotive. He enjoyed computer technology, woodworking, lighthouses, classic cars, and collecting inspirational photography. He was a quiet, hardworking man, with a wry sense of humor who enjoyed an occasional limerick. He was great at fixing things and knew a little bit about everything through necessity, which benefited his family greatly over the years.
He became a born-again Christian in 1975 and spent his life marveling at God's faithfulness. He loved his family deeply, was extremely proud of his children, and found joy in his grandchildren. He was glad to have become actively involved in a new church before his passing.
A memorial service will be held at 1:30 pm on Sunday January 8th at East Glenville Community Church, 335 Saratoga Rd (Rte 50), Glenville, NY 12302.
Arrangements Entrusted To: SIMPLE CHOICES, Inc.
In lieu of flowers, please make donations to the church or charity of your choice.
(518) 435-8030
Proudly Serving the Entire Capital District