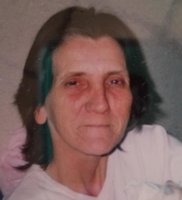 Bonnie M. Cook
Cohoes, NY
Bonnie M. Cook, 62, went to eternal rest on Saturday March 31, 2018 surrounded by her loving family.
Bonnie was born on January 9, 1956 in Troy NY. She was the daughter of the late Daniel Cook Sr. and Patricia Edgar.
Bonnie was predeceased by her brothers Donald Cook, David Cook, Clyde Cook Sr. And Jeff Cook Sr. She is survived by her significant other Ken Jorgensen; her daughters Kimberly (Phil) Bloomfield, Tricia (Robert) Ross, Annelise (Joseph) Vincent; grandchildren, who were her world: Christian Teitsch, Imani Bloomfield, Kaidyn Bloomfield, Damien Bloomfield, Gianna Bloomfield, Skylar Ross, Emma Kurtz, and Jace Vincent.
Bonnie was also survived by her siblings Elizabeth Cook, Daniel (Beverly) Cook and Mark Cook. She had many nieces and nephews. Bonnie enjoyed spending all of her time with her grandbabies, camping, country concerts, shopping, bingo and bowling.
Relatives and friends are invited to attend Bonnie's memorial service which will be held on, Friday, April 20th from 5-9 PM at the Polish American Association located at 50 Willow Street, Cohoes, NY 12047.