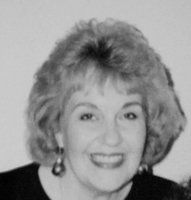 Ollie-Mae M. DeStaso
Ollie-Mae DeStaso, 75, of Albany, passed away suddenly, of natural causes, on January 29th, 2018.
Ollie-Mae was born in Yonkers, New York on January 22, 1943. She is pre-deceased by her parents Rita and Daniel Stabile.
Ollie Mae leaves behind three daughters, Rita DeStaso, Lisa DeStaso-Jones (Michael) and Gina R. Fevola (Robert). She will be greatly missed by her two granddaughters, Isabella and Liliana.
Services will be private.
Donations in Ollie-Mae's name can be made to: Whiskers Animal Benevolent League P.O. Box 11190 Albany, NY 12211.