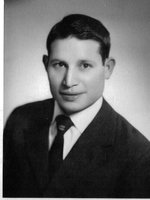 Felice A. Bredice
Forever Loved Never Forgotten
Felice A. Bredice, 81, passed away on December 26 at Albany Medical Center with his family by his side.
Native of S. Marco La Catola, Italy, Felice was a beloved father of 4 children: Antionette, Monica, Giovanni & Josephine. He is also survived by his loving grandchildren and loving family in Italy.
Felice, an Italian Veteran, had a longtime career and passion for autobody mechanics. He enjoyed restoring cars, collecting coins and volunteering in his spare time to spread the gift of gardening in his community. He was a giver and showed compassion to others.
May he Rest In Peace always and forever .
We Love You Pa Pa