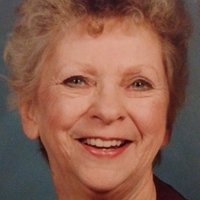 Sibyl McEwan Kellman
Sibyl McEwan Kellman of Galway, NY, died peacefully on 12/14/17. Born in Canaan, NY, on 11/19/27, she is predeceased by her parents, William J. and Marion Hutchinson McEwan, brothers William G. (Laura) and John A. (Betti) McEwan, and former husband, Joseph J. Kellman, Jr.
She is survived by her daughters, Donna R. (William, predeceased) Baumann of Stephentown, NY, and Kathryn Kellman of Galway, NY, two grandchildren; Justine M. Diamond of New Orleans, LA, and Patrick (Katia) Diamond of E. Greenbush, NY, as well as numerous nieces, nephews, and cousins.
Sibyl graduated from New Lebanon HS and Albany Business College, she retired from Sterling-Winthrop Research Institute where she worked as Secretary & Manager of the Company Store.
Sibyl and her fiancé, Charles H. Tripp, built their beloved home where they both resided until Charlie passed in 2000. Sibyl was an avid reader, computer enthusiast, prolific poet (published in Harlequin Magazine) and was included in The Int'l Society of Poets Hall of Fame Museum. A celebration of her life will be held 6/30/18 in Canaan, NY. Please email Kate at: 1313kate1313 @ gmail.com to be notified.