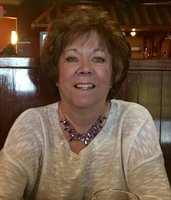 Cathy D. Kellogg
Cathy D. Kellogg, 64, died on December 1 at Ellis Hospital after a sudden illness. A native of Granby, Connecticut, Cathy called Clifton Park home for over 30 years and was an active member of the community, spending many years as a member at the Edison Club and devoting herself to volunteerism, particularly at Schuyler Ridge Nursing Home and Jonesville United Methodist Church.
Cathy was the beloved wife of John R. Kellogg and dedicated her life to raising daughters Danielle Kellogg, of Brooklyn, NY and Brianne Kellogg DeRosa, of Cranston, RI. She is additionally survived by her mother, Dorothy S. DeGarmo of Naples, Florida; brothers James and R. Bentley DeGarmo; and cherished grandsons Liam and Patrick DeRosa, as well as many other loved ones and friends. Cathy never knew a stranger, never hesitated to help a friend, and leaves the world a little bit better for having had her in it.
According to Cathy's wishes and the wishes of her family, there will be no funeral services. The Kellogg family requests that remembrance of Cathy be displayed in kindness to others. In lieu of flowers, please direct donations to Jonesville United Methodist Church (963 Main Street, Clifton Park, NY 12065) in Cathy's memory.