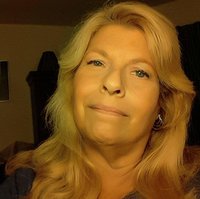 Cynthia Kay "Cindy" Roe
Cynthia (Cindy) Kay Roe (Fox) passed peacefully in the early morning hours on Wednesday October 18th, 2017 with Edward, her husband and soul mate of 45 years at her side. Cindy was predeceased by her parents, Bonford Fox and Gena Deal and sister Diane Hasty.
Cindy will be greatly missed by her sons and daughter in laws, Jason (St. Louis, MO), Kevin and wife Rachelle (St. Louis, MO), and Sean and wife Johanna (Roseto, PA), her sister Marsha Dufner, brother Donald Deal and her sister and brother in laws Cathy Sanders, Pat Ruzicka, Mary Lynn, Eddielea and Richard Sheets and Ruth and Frank Slinkard, Dennis Dufner, many nephews and nieces and many close friends.
Cindy was born in Kirkwood, MO and delivered by the same doctor that delivered her future husband Edward just 3 months earlier. They crossed paths again in '72 at Kirkwood High School and a ride home in a red Impala convertible started a lifetime of togetherness, three sons and a wonderful extended family.
Cindy loved motorcycle rides, ocean beach sand between her toes, growing flowers and patio gardening, little critters and owls.
A memorial service is being held on Thursday, October 26 at 12 noon with visitation starting at 10am at Friendship First Baptist Church, 2735 High Ridge Blvd, High Ridge MO 63049.
The family is deeply thankful to the Friendship First Baptist Church for letting our family and friends gather to celebrate Cindy's life.
In lieu of flowers please donate to Make A Wish or a charity of your choice and remember to spend some time living in the moment with your loved ones.