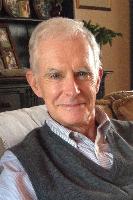 Philip B. Oates
Philip B. Oates
Rotterdam - Philip B. Oates, age 68, of Rotterdam, NY, passed away suddenly on May 5, 2017. Born on March 5, 1949 in Greenfield, MA, Phil was the son of the late Ernest J. Oates and Janice E. Moody.
He graduated from Greenfield HS, Greenfield, MA, and went on to earn a BSME degree from UMass Amherst, an MSME from UMass, and an MBA from Union Graduate College. A former manager at Knolls Atomic Power Laboratory (KAPL) in Niskayuna, Phil left KAPL after 16 years to run his own business, SYNETICS.
Phil loved spending time with family, attending and recording his daughters' many performances, making music, traveling, camping, canoeing, cross-country skiing, and woodworking. He also was involved with the Greenfield High School Class of '67 reunion committee, and was active in the West Hill community in Rotterdam.
Phil is survived by his loving wife of 45 years, Denise (Newhouse) Oates, his two daughters, Krysten Oates (Steven van Huiden) of the Netherlands and Ashley Oates of South Carolina, his two brothers, Alan Oates (Nancy Caffee) of Florida and Paul (Karen) Oates of Massachusetts, his sisters-in-law, Jennifer (Dan) Robinson, Robin (Scott) Robertson, and several nieces and nephews.
Phil had very recently returned home from a two-week trip to Europe where he attended the wedding of his daughter, Krysten, and visited with extended family and beloved friends.
His family would like to thank the West Hill community for the many gifts of kindness and assistance.
Family and friends are invited to a gathering of remembrance at his home on Wednesday, June 21, 2017, from 2pm to 7pm.
In lieu of flowers, memorial contributions may be made in his name to the American Heart Association at: http://donatenow.heart.org.