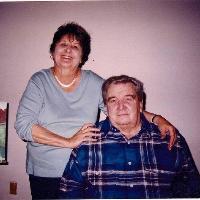 Edwin E. McCleary
Edwin E. McCleary of Latham passed away on Saturday April 29th at St.Peters hospice after a long illness. He is predeceased by his wife Doris J. McCleary and son Daniel E McCleary.
He is survived by his daughters, Bonnie J McCleary, Lorrie J McCleary Kathleen R. McCleary and Sarah K. McCleary (Hayes).
He is also survived by one grandson Brad L. Clifford.
Six Great grandsons, Gabriel, Daniel, Jed, Matt, Cannan and Zack.
He was a loving husband and father who gave his whole heart to his family and taught them about the Lord Jesus Christ.
A private memorial service for immediate family will be held.