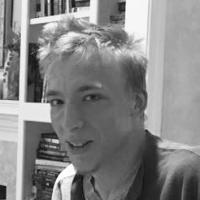 Cole E. Bryant
Cole Edward Bryant passed away on February 28, 2017 at the age of 30.
A graduate of Scotia-Glenville High School with a Bachelor's Degree in Biology from the University at Buffalo, he was a man who never stopped learning about diverse subjects including philosophy and religion, art and creativity, and scientific topics and developments.
He enjoyed a philosophical discussion, had a calming and thoughtful presence, and was a kind and empathetic spirit who will be greatly missed by his loving parents, Kurt and Janet Bryant of Glenville, NY; his beloved sister, Leigh Bryant of Denver, CO; grandmothers Dorothy Bryant of Hammond, NY and Dorothy Livezey of Traverse City, MI; many dear and special aunts, uncles, and cousins all over the US and Canada; and his friends and all those whose lives he touched.
Cole's life will be celebrated in private ceremonies with family in New York, Michigan, Colorado, Georgia, and in Scotland.
Donations may be made to The Foundation for Ellis Medicine in honor of Cole Bryant, 1101 Nott Street, Schenectady, NY, 12308.